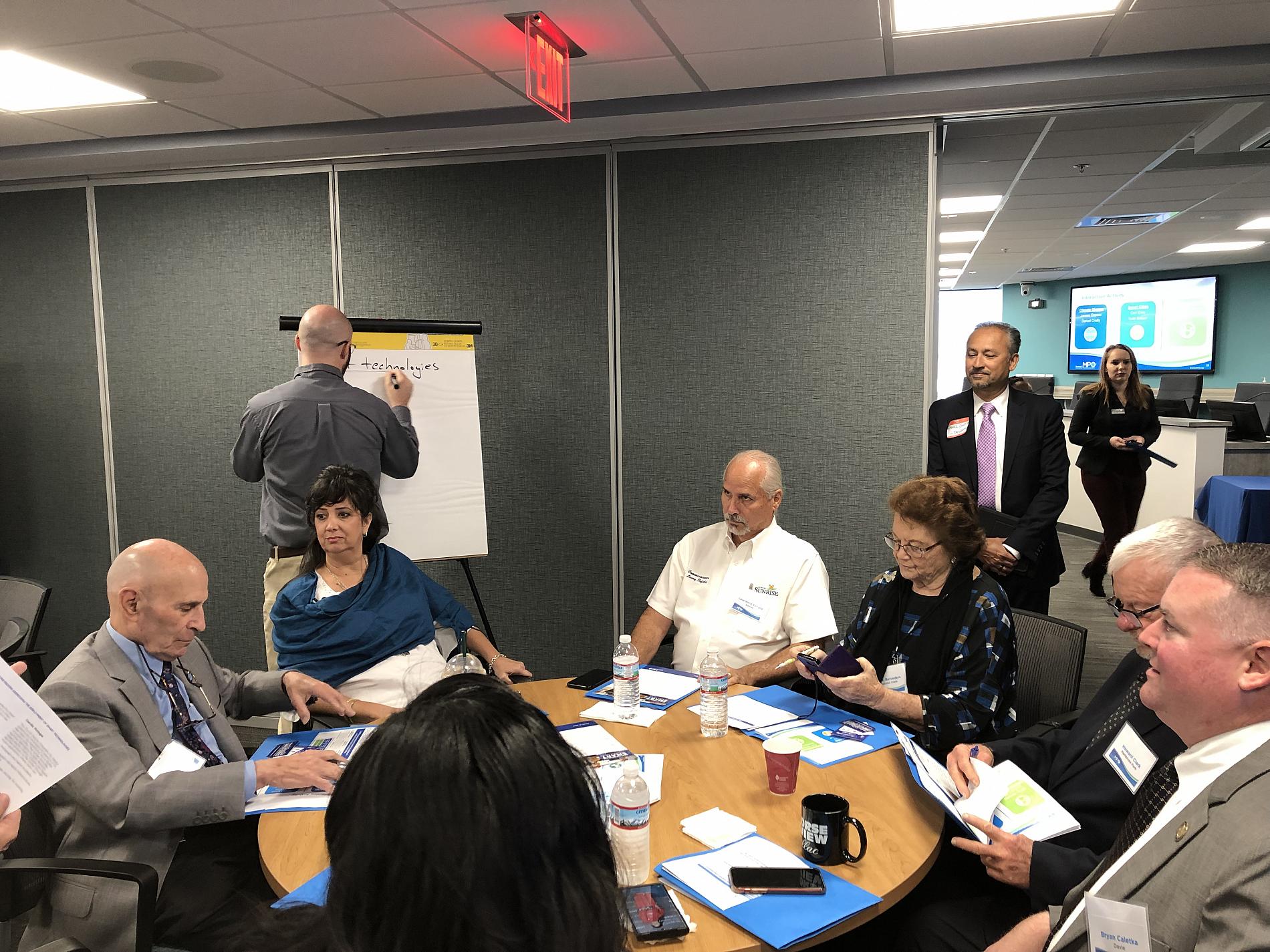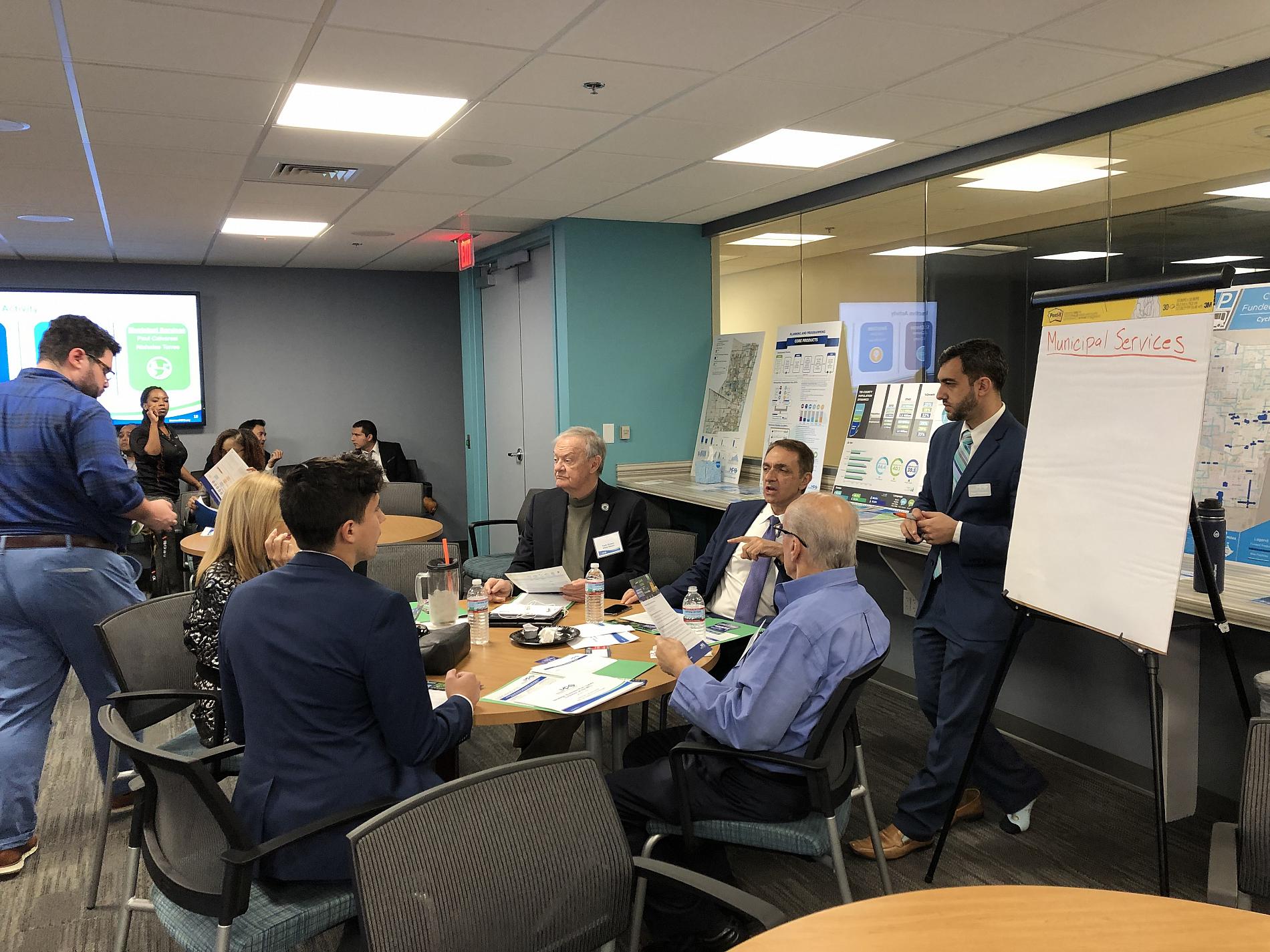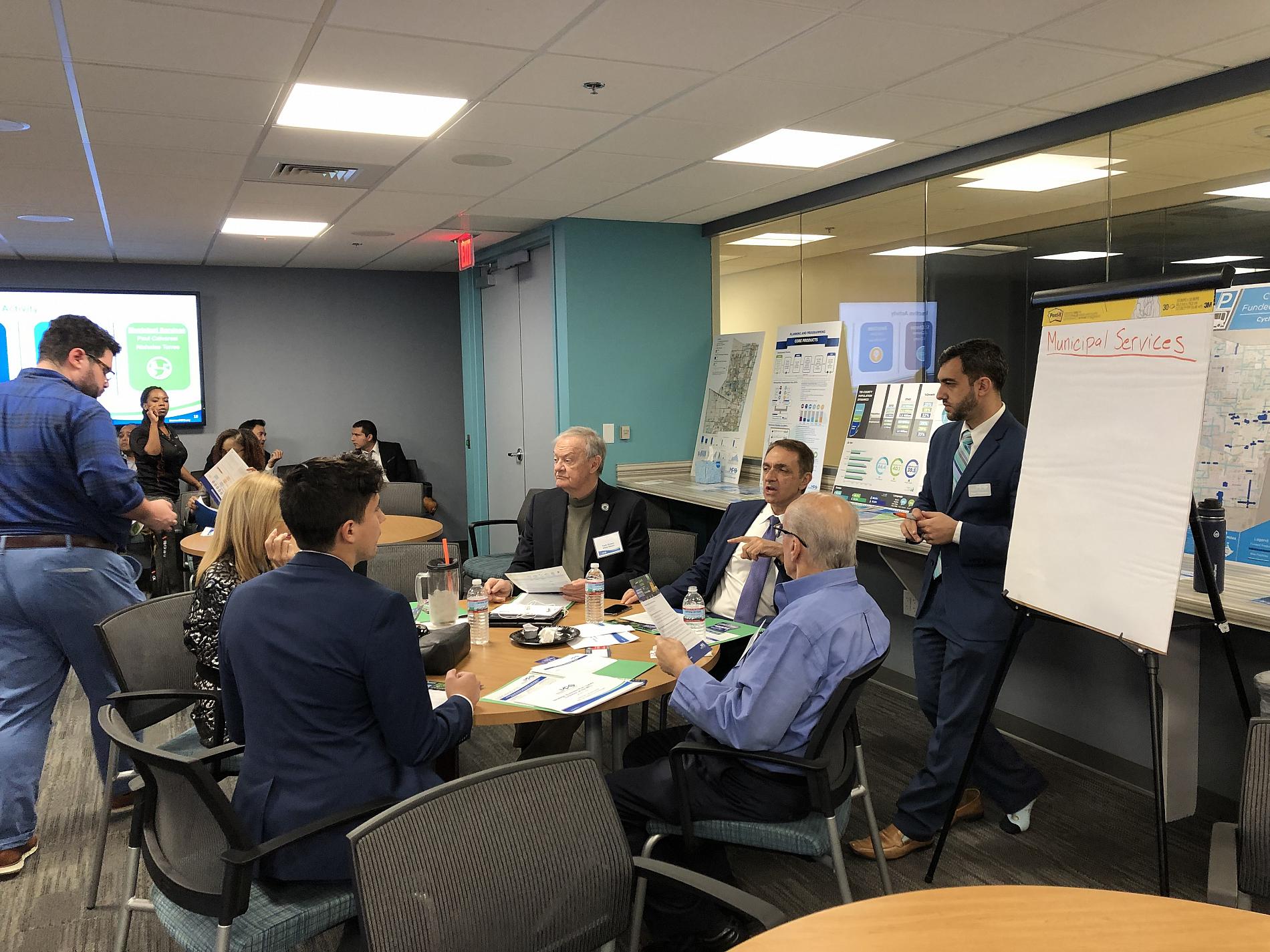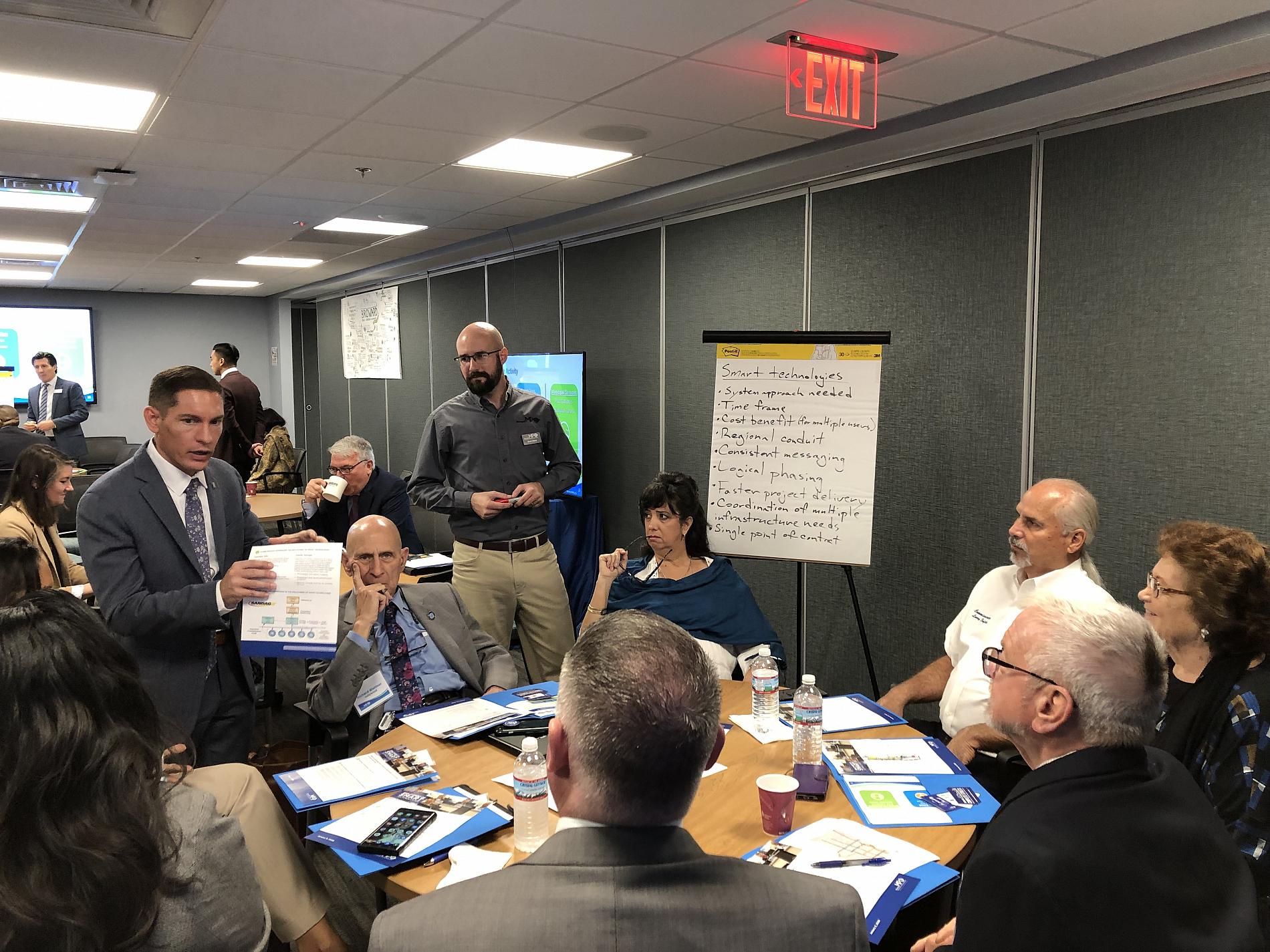 On Thursday, January 9 the Broward MPO hosted its second annual Board Engagement Forum in lieu of the monthly board meeting. The forum served as an opportunity for Board Members to gain further understanding of upcoming projects, future initiatives, and the roles and responsibilities of staff at the MPO. The Board Engagement Forum was created with the intent of allowing the Board members to have conversations away from the formality of the dais and create a more intimate setting.
Board Members and their staff were broken off into smaller groups at the start of the day and later, were asked to collaborate within their teams and bring ideas and suggestions for how to deal with some of the major issues facing Broward: climate change & sustainability, smart technologies, and the future role of the MPO in providing municipal services. MPO Staff along with our partners delivered a series of workshops that covered topics that will influence the transportation system in the coming years such as traffic signals & mobility zones, passenger rail systems, and express bus systems. The workshops also included current "hot topics" like Southwest 10th street, Broward County Surtax, and Vision 2100. As the event wrapped up, Board Members shared lessons learned, reflections on the day and provided feedback on how we can improve for next year's forum.
To request meeting recordings via email, CLICK HERE.