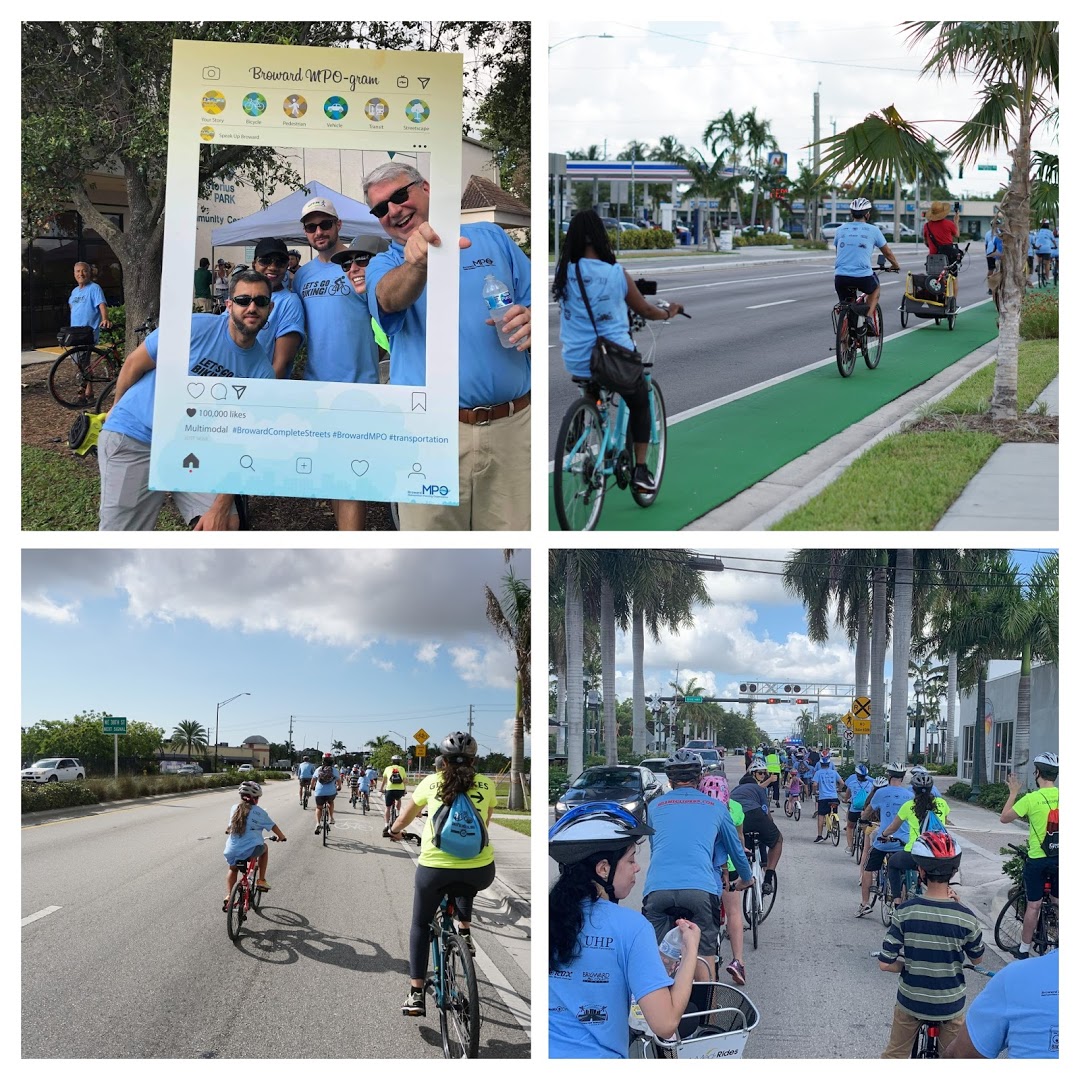 On Saturday, June 1, the Broward MPO hosted its 6th annual Let's Go Biking! event with their partners at the City of Oakland Park. This family friendly event kicked off with opening remarks from Oakland Park Commissioners Michael Carn and Tim Lonergan, and Broward MPO Executive Director Gregory Stuart. In addition, City of Margate Commissioner Joanne Simone joined the 66 other participants from all over Broward.
Let's Go Biking! is an annual event that encourages those who live, work and play in Broward to come out and learn about the benefits of biking and how the Broward Complete Streets Initiative is connecting communities. During this event, attendees had the opportunity to learn about Complete Street projects the Broward MPO is funding in the area, such as funding and planning for buffered and painted bike lanes, widened sidewalks, new landscaping and lighting to name a few. Participants also had the opportunity to interact with elected officials, talk with local businesses who demonstrated healthy food alternatives, raffled off biking equipment, gift cards,and t-shirts and go for a relaxing, guided bike ride that highlighted the areas assets.
Participants also had the opportunity to be fitted with bike helmets by certified MPO staff before heading out for a 4-mile ride highlighting assets around the city, such as the new painted bike lanes on Andrews Ave. During the ride, bike leaders toured groups around Oakland Park, stopping at Collins Community Center for a water break and to learn about the many summer resources offered in the area.
To view the entire album of photos taken during this event, CLICK HERE.
For more information on this annual event, CLICK HERE.
Want the MPO at your next community event? Reach out to Anthea Thomas thomasa@browardmpo.org for outreach opportunities!