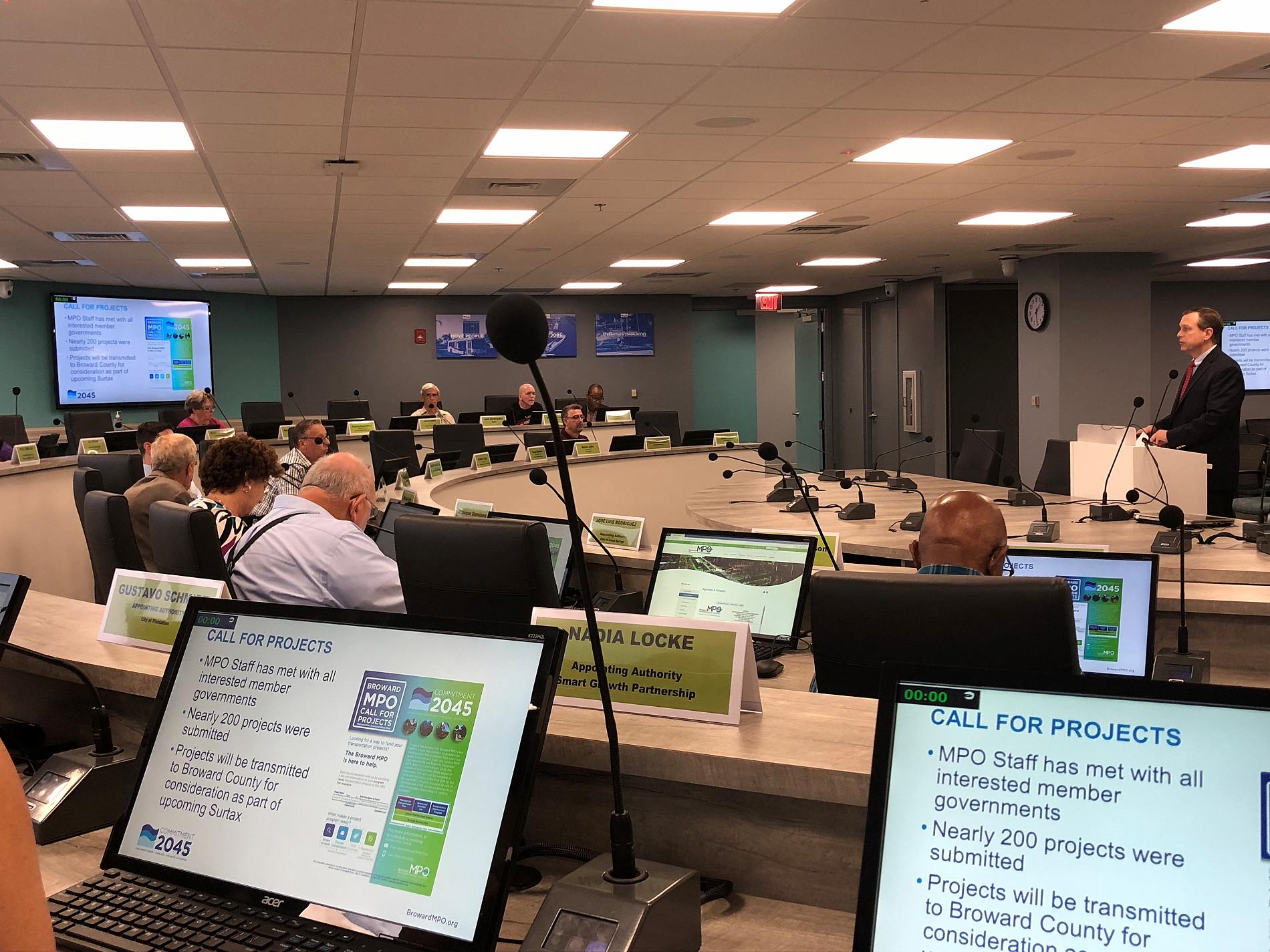 The Citizens' Advisory Committee (CAC) is a committee comprised of representatives and members of the public who are interested in participating in the transportation planning process. The members of the CAC represent a broad cross section of Broward's population, and include members from various cities, towns, and community organizations. These members provide the MPO with valuable insight into local communities and help to form the urban landscape by acting as a voice for public opinion relating to general transportation issues. The committee reviews and provides recommendations to the MPO Board on transportation plans and programs, taking into consideration the impacts these plans and programs have on their local communities. The CAC is continually looking for individuals and organizations interested in either serving on the committee or attending regularly scheduled meetings.
The CAC meets on the fourth Wednesday of every month in the MPO Board Room, located in the Trade Centre South Building at 100 West Cypress Creek Road, 6th Floor, Suite 650, Fort Lauderdale, FL 33309 at 6:00 p.m. These meetings are open to the public and participation is encouraged.
For more information on upcoming CAC meetings, please see the MPO's Agendas & Minutes and Calendar pages.
For More Information
Please contact Rebecca Schultz at schultzr@browardmpo.org or (954) 876-0047 to learn more about the Broward MPO and what they are working on in your community.