Mobility Week is a statewide celebration of making smart, efficient, and safe transportation choices. Check out the Mobility Week website here: https://www.fdot.gov/projects/mobilityweek/mobilityweek2020.shtm to learn more about the Mobility Week program.
We are excited to announce that in support of FDOT's Annual Mobility Week, our #BrowardCompleteStreets team will be conducting a Broward-wide social media challenge in the form of a scavenger hunt! The scavenger hunt will take place between October 30 - November 8. Participants will have access to a mobile map, which will include designated landmarks and bike/pedestrian facilities. Participants are encouraged to use alternative modes of transportation (such as biking, walking, or skating) to get to each location, take a selfie or picture of the destination, and post to your choice's social media platform (Facebook, Twitter, or Instagram).
Steps to participate are as easy as 1-2-3!
Find 3 locations near you on the mobile map (includs designated landmarks & facilities).
Use alternative modes of transportation to get to each of your three (3) selected locations/facilities.
Take a selfie or picture of your destination/facility used and post it to your choice of soicla media platform. You must have 3 different posts (1 per locaton) to enter. Posts must tag a Speak up Broward acoount, tag at least one friend, tage at least one sponsor (listed in table below) and use hashtags #LetsGoBroward and #BrowardCompleteStreets.
Stay tuned as maps will be provided closer to the challenge date.
To find Broward Complete Streets Facilities near you, view our MPO Bike Map.
To learn more about the Complete Streets Initiative, please visit https://www.browardmpo.org/major-functions/complete-streets-initiative.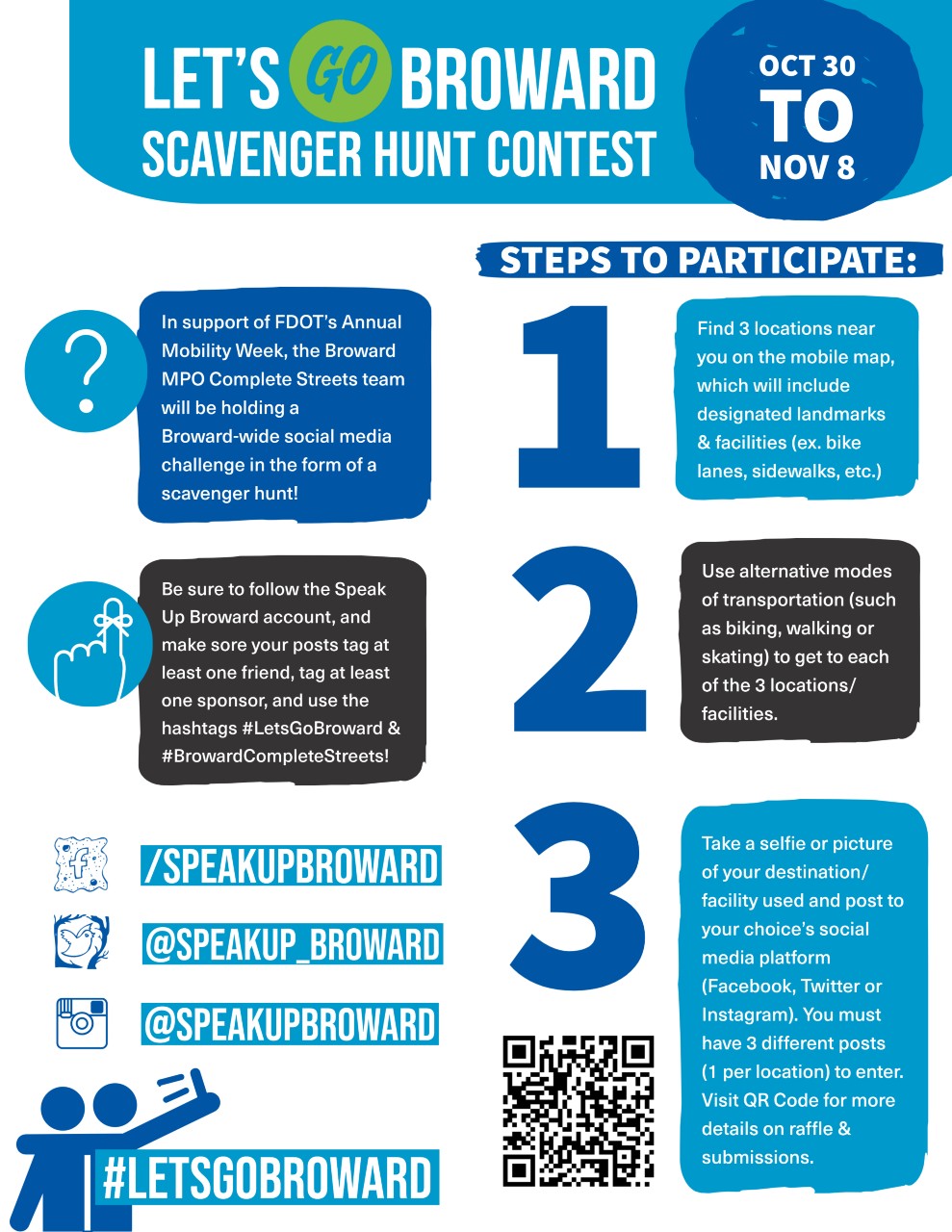 ---
Don't forget to follow us on Social!
Be sure to follow a Speak Up Broward acount on social, tag at least one friend, tag at least one sponsor, and use the hashtag #LetsGoBroward and #BrowardCompleteStreets!
---
We want to extend a huge thank you to all of our sponsors! Don't forget to tag and follow them on Social!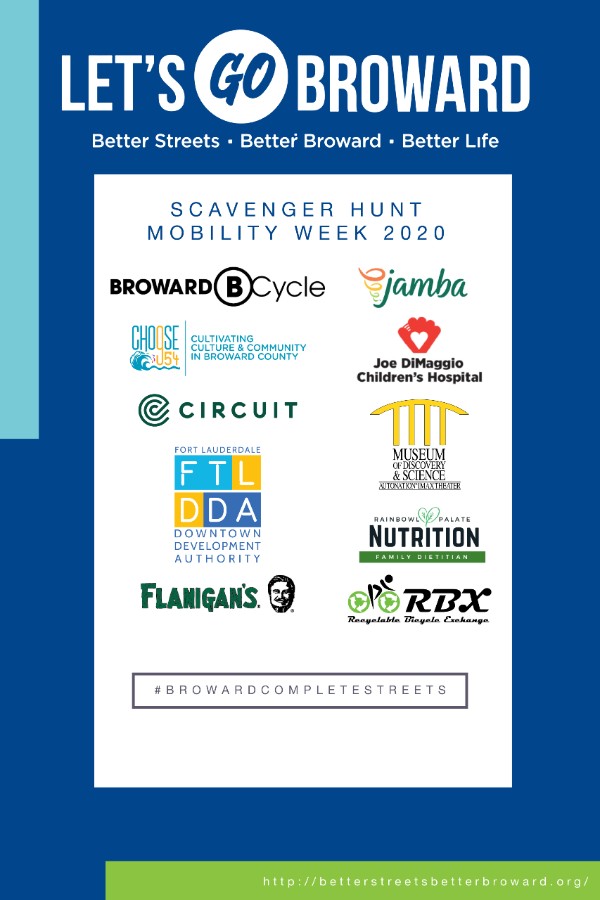 For More Information
Please contact Stephanie Garcia at (954) 876-0065 or garcias@browardmpo.org to learn more about the Broward MPO and what they are working on in your community.