Safe Streets Summit
From February 02, 2023 8:00 am until February 02, 2023 8:00 pm

At
The Diplomat Beach Resort Hollywood
The 10th annual Safe Streets Summit will take place on February 2-3, 2023 at the Diplomat Beach Resort in Hollywood, FL. Learn about the latest local and national initiatives for advancing safe streets for all! The event will include a terrific lineup of speakers and plenty of opportunities to get involved, gain visibility as an organization, and connect with hundreds of participants. Stay tuned for more information on registration, sponsorship, and the Safe Streets Awards. Click HERE, to register and learn more about the Safe Streets Summit.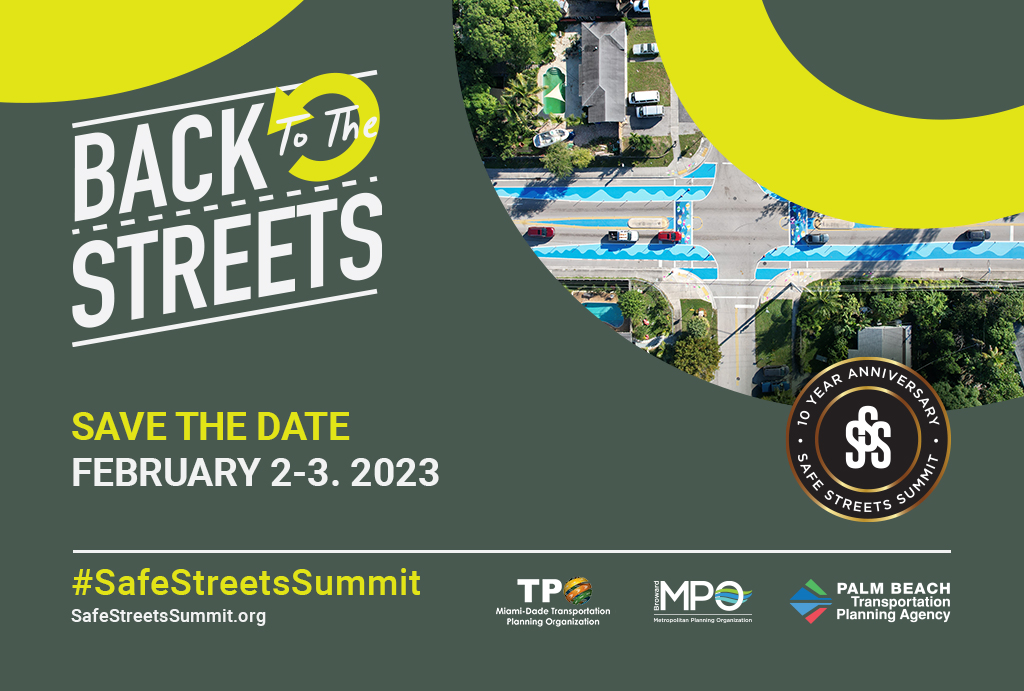 For More Information
Please contact Ricardo Gutierrez at gutierrezr@browardmpo.org or (954) 876-0044 to learn more about the Broward MPO and what they are working on in your community.