The Safe Streets Summit is South Florida's premier complete streets event focused on promoting and creating healthier, safer, and more vibrant communities by encouraging and building the necessary skills to implement Complete Streets throughout the South Florida region. The Broward MPO created this event in 2014 to bring policymakers, technical staff, and interested parties to the table and start a conversation on taking completed street projects from planning through implementation. The Summit expanded in 2017 to include the MPO's counterparts, Miami-Dade Transportation Planning Organization (TPO) and Palm Beach Transportation Planning Agency (TPA), to emphasize the importance of partnerships in creating a safe and accessible transportation system for all users region-wide.
Today, the Summit remains a collaborative effort between the Miami-Dade TPO, the Broward MPO, and the Palm Beach TPA rotating from county to county; the 2020 Summit was hosted in Broward, 2021 in Palm Beach, and 2022 in Miami-Dade.
2023 Safe Streets Summit 10-Year Anniversary!
The 10th annual Safe Streets Summit will take place on February 2 - 3, 2023 at the Diplomat Beach Resort in Hollywood, FL. Learn about the latest local and national initiatives for advancing safe streets for all! The event will include a terrific lineup of speakers and plenty of opportunities to get involved, gain visibility as an organization, and connect with hundreds of participants.
Find more information on the 10th annual Safe Streets Summit in the menu to the left. To stay up to date on all things Safe Streets Summit, you may sign up for the mailing list HERE.
PHOTO/VIDEO DISCLAIMER: Please note that photos or videos may be taken during the Safe Streets Summit by event staff. These photos and/or videos may be used for marketing or promotional materials. If you do not wish to be photographed or recorded, please inform the event staff.
Speaker Spotlight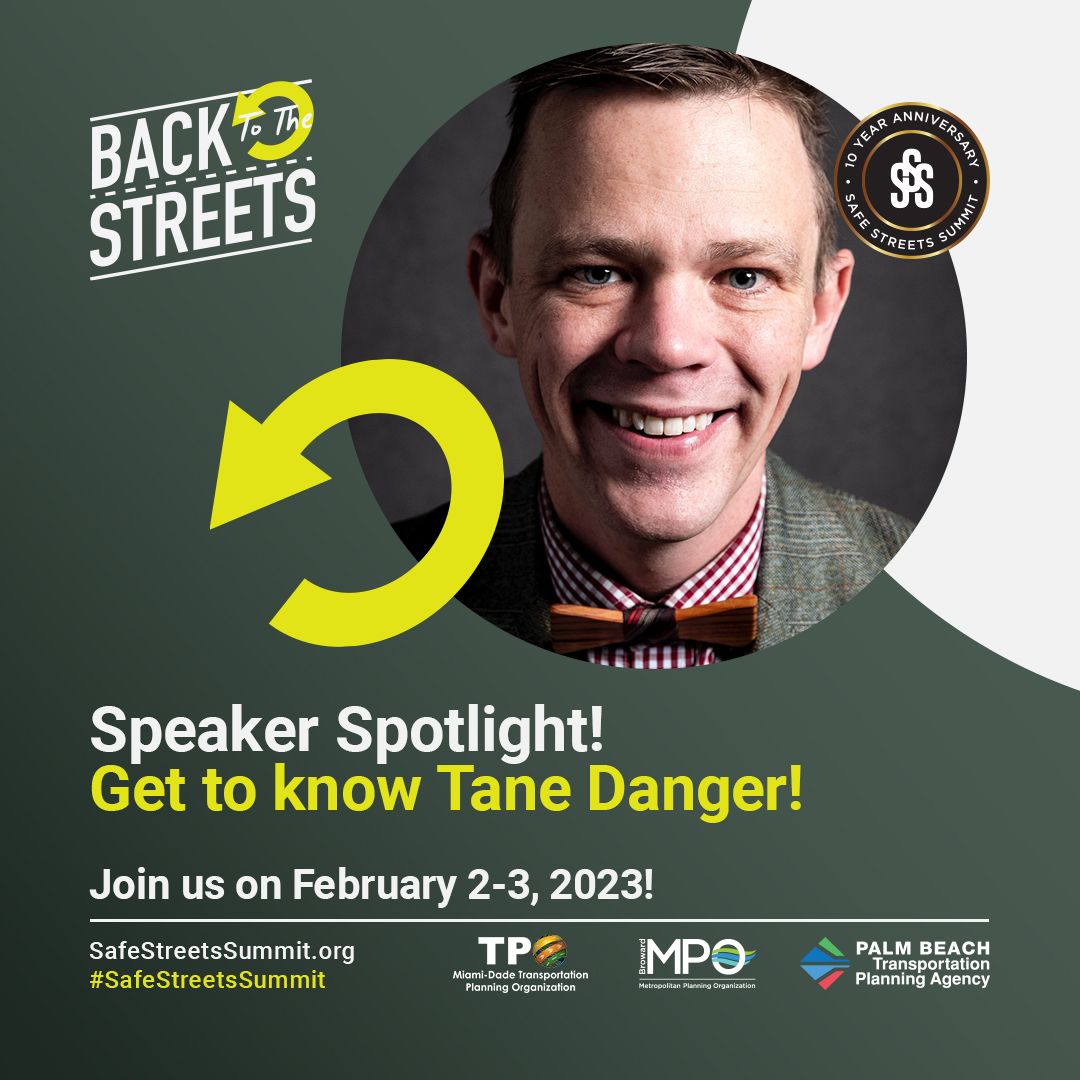 Theatre of Public Policy
Tane Danger is this year's Emcee! He is an event host, media personality, and teacher. He's a professional improv comedian with a master's in public policy.
For more than a decade, Tane has hosted the nationally renowned civics-inspired improv comedy show, The Theater of Public Policy. At each show, he interviews newsmakers, policy-wonks, and big thinkers on issues ranging from race in education to the farm bill. Then the show's cast of improvisers takes everything that's been said and turns it into entirely unscripted improv comedy theater. The result is what the Star Tribune described as "C-SPAN invaded by the cast of SNL." We look forward to having you entertain us at the Summit, Tane!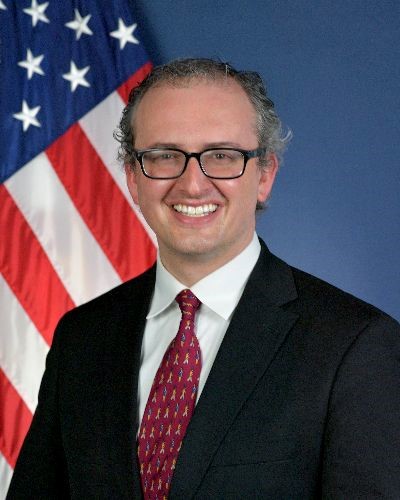 Andrew Wishnia: Deputy Assisstant Secretary, Climate Policy, Office of the Assisstant Secretary for Transportation Policy, U.S. Department of Transportation
Andrew Wishnia serves as Deputy Assistant Secretary for Climate Policy in the Office of the Assistant Secretary for Transportation Policy in the U.S. Department of Transportation. Wishnia previously served at the U.S. Senate Committee on Environment and Public Works, including as Senior Policy Advisor at the Federal Highway Administration, as Special Assistant for Policy to the FHWA Administrator, and as Senior Program Manager at the White House Council on Environmental Quality. Wishnia previously served in the U.S. House of Representatives as a legislative assistant to Congressman John Yarmuth, now Chairman of the U.S. House Committee on the Budget.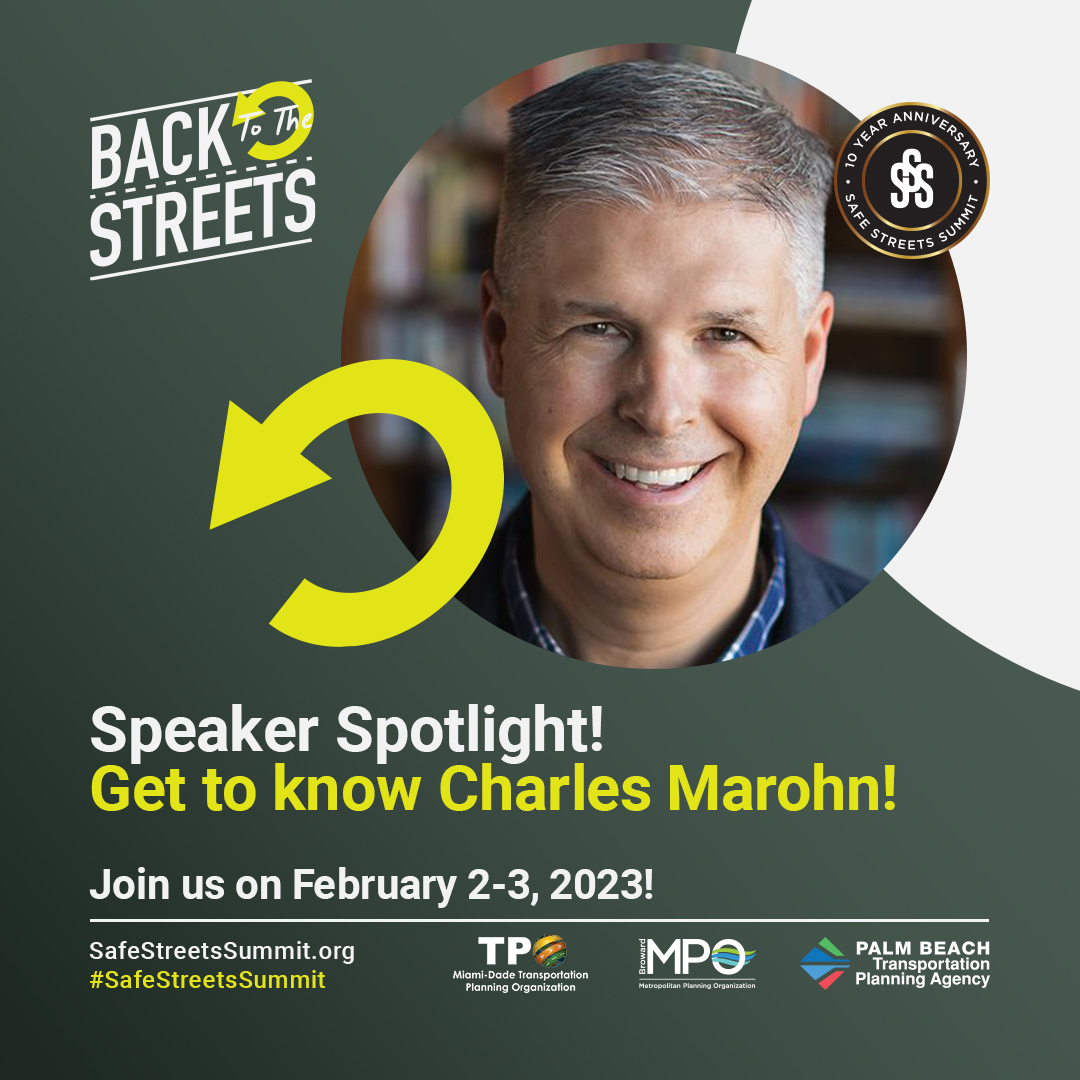 Founder & President, Strong Towns
Charles Marohn, known as "Chuck" to friends and colleagues, is the founder and president of Strong Towns. He is a civil engineer and a land use planner with decades of experience. He holds a Bachelor's Degree in Civil Engineering and a Master's Degree in Urban and Regional Planning, both from the University of Minnesota. Marohn is the author of "Strong Towns: A Bottom-Up Revolution to Rebuild American Prosperity" (Wiley, 2019) and "Confessions of a Recovering Engineer: Transportation for a Strong Town" (Wiley, 2021). He hosts the Strong Towns Podcast and is a primary writer for Strong Towns' web content. He has presented Strong Towns concepts in hundreds of cities and towns across North America. Planetizen named him one of the 10 Most Influential Urbanists of all time.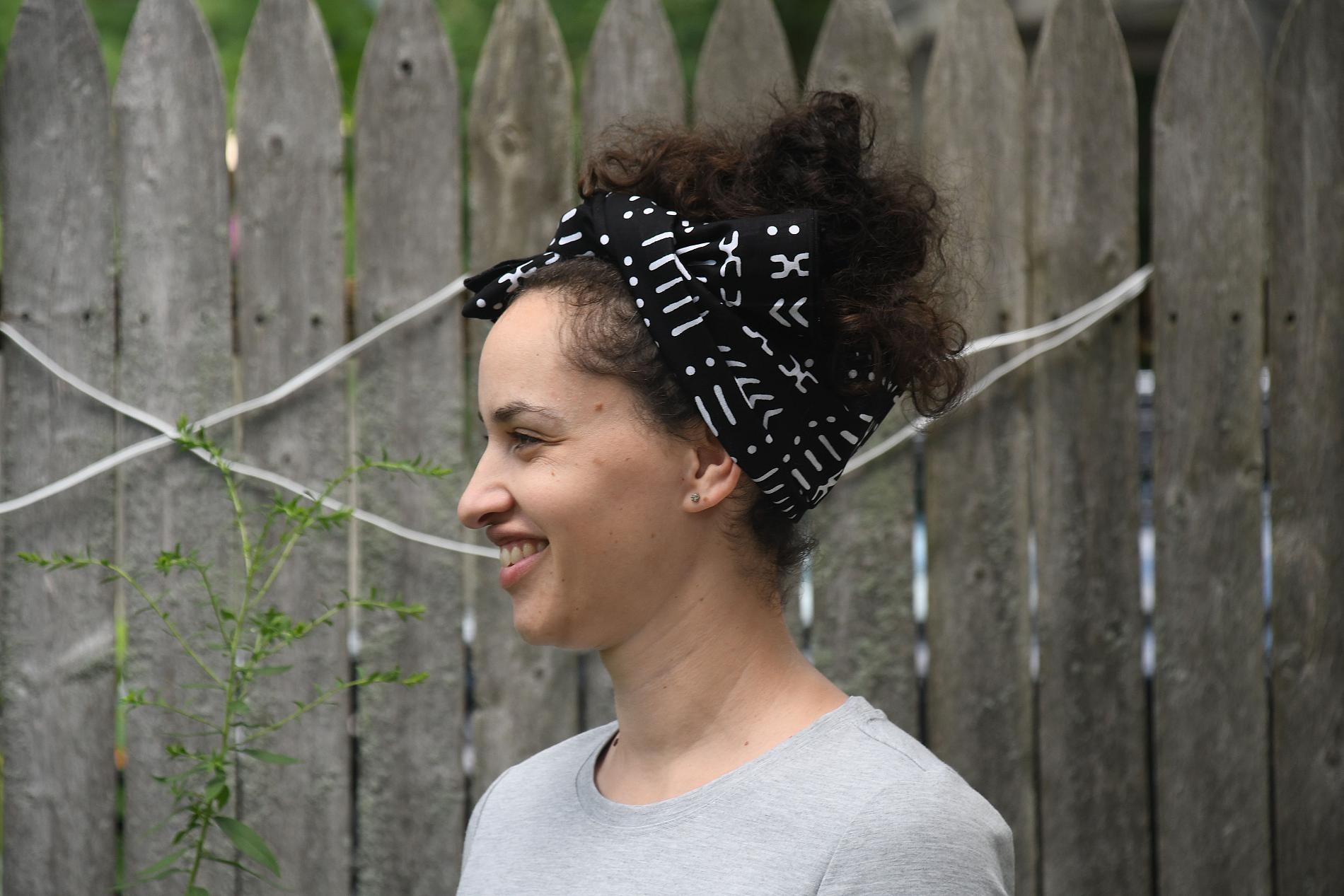 Alexa Bush, The Kresge Foundations
We're thrilled to announce that Alexa Bush, a program officer with The Kresge Foundation's Detroit Program, will be joining us as a plenary speaker at the 2023 Safe Streets Summit. With a wealth of experience in promoting understanding, inclusion, and sustainable urban development, Alexa is sure to inspire and inform all attendees. Don't miss your chance to hear her speak at the Safe Streets Summit!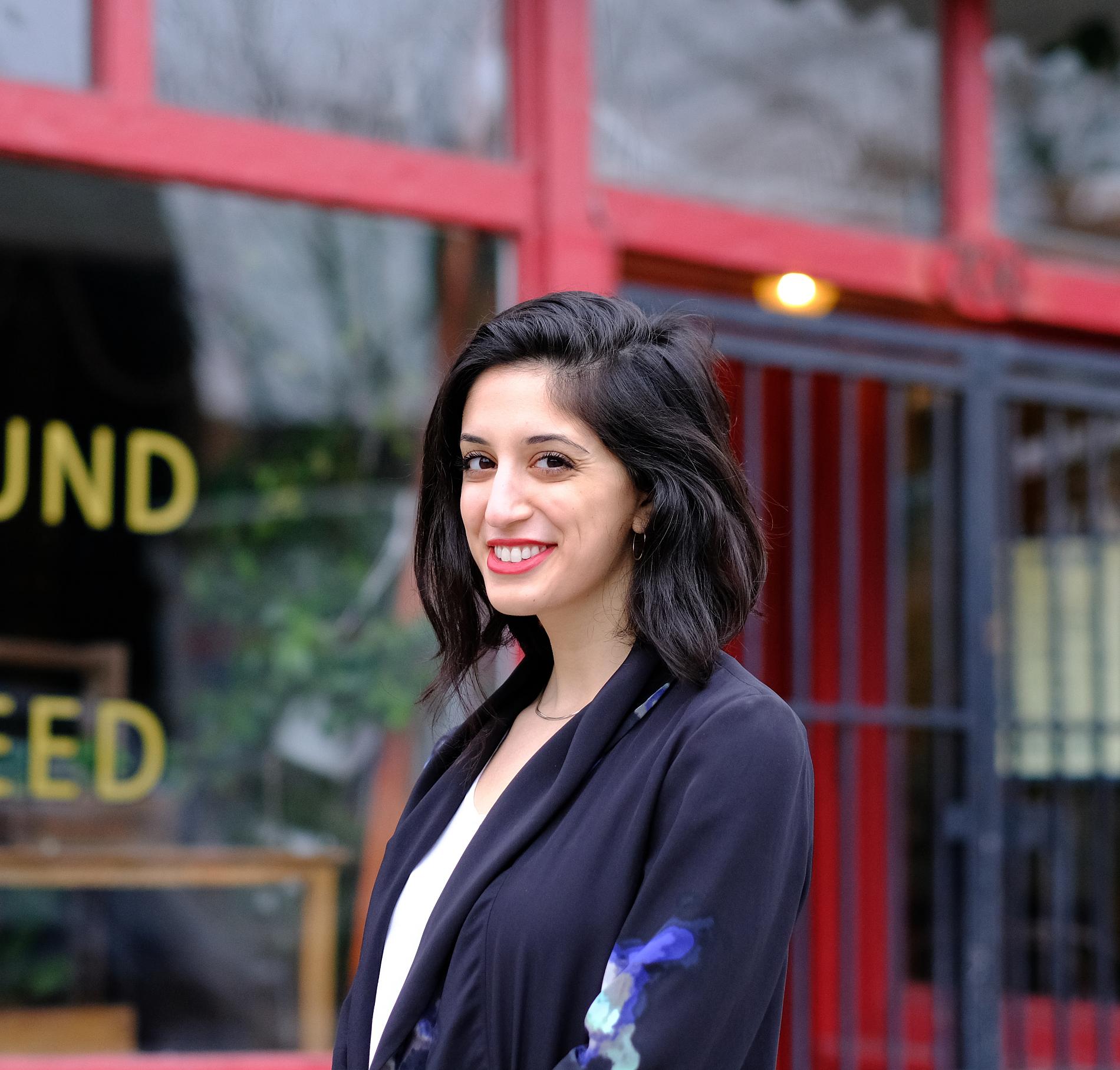 Cheri Hessami, Happy Cities
Get ready to learn from the best at the 2023 Safe Streets Summit! Join Cheri Hessami, Head of Operations & Wellbeing at Happy Cities, as she shares her expertise in creating happy, healthy, and inclusive urban spaces. Don't miss this opportunity to hear from a multidisciplinary urbanist who is revolutionizing the way we think about public spaces.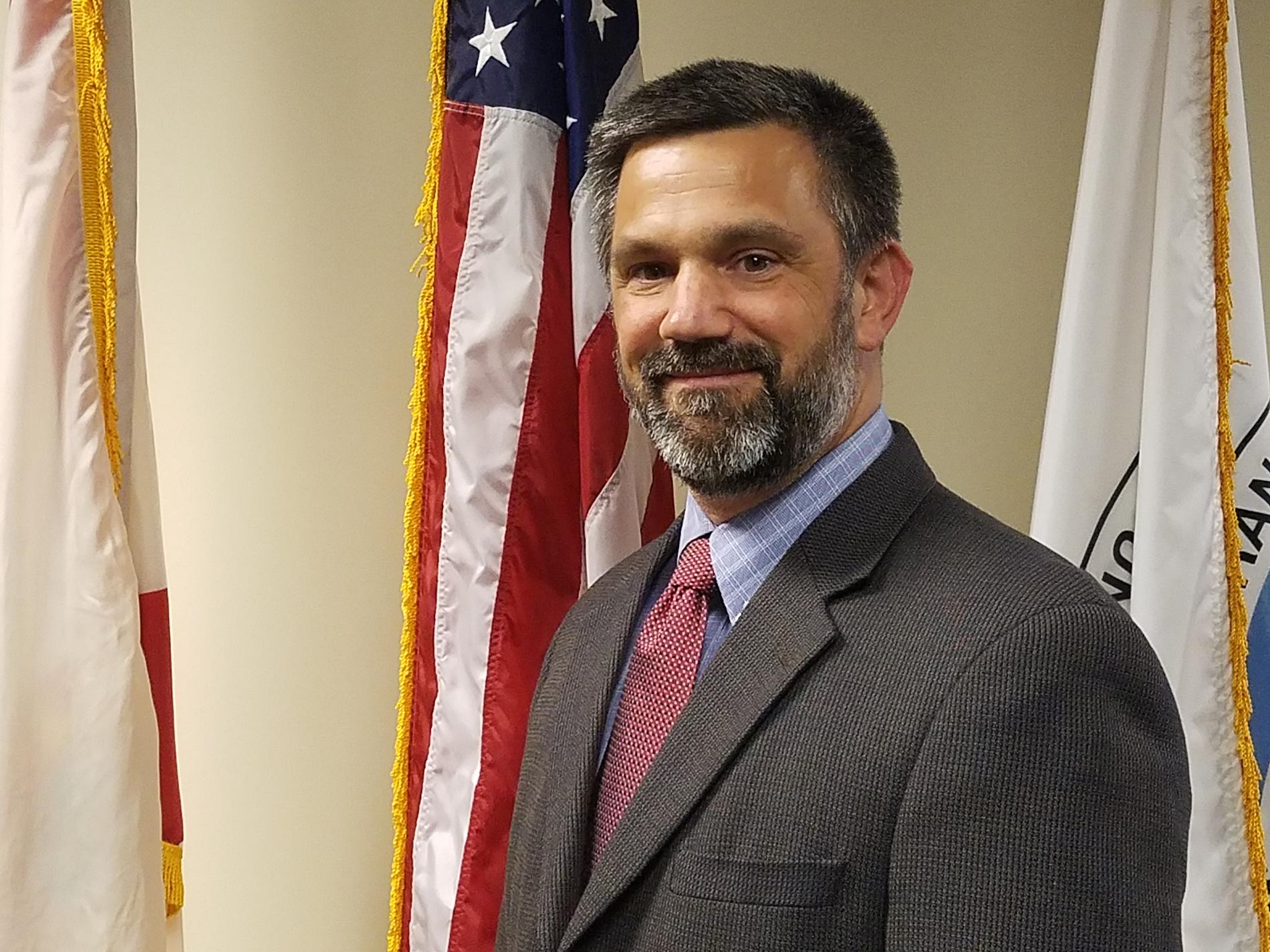 James Christian, Federal Highway Administration, Florida Division, Florida, Puerto Rico, and Virgin Islands
Get ready to hear from the expert! Join us at the 2023 Safe Streets Summit as we welcome James Christian, P.E., the Federal Highway Administration Division Administrator for Florida, Puerto Rico, and the Virgin Islands. With over 20 years of experience in the transportation industry and a track record of delivering successful federal-aid programs, Mr. Christian is sure to provide valuable insights on how we can make our streets safer for everyone. Don't miss this opportunity to learn from the best on February 2-3, 2023!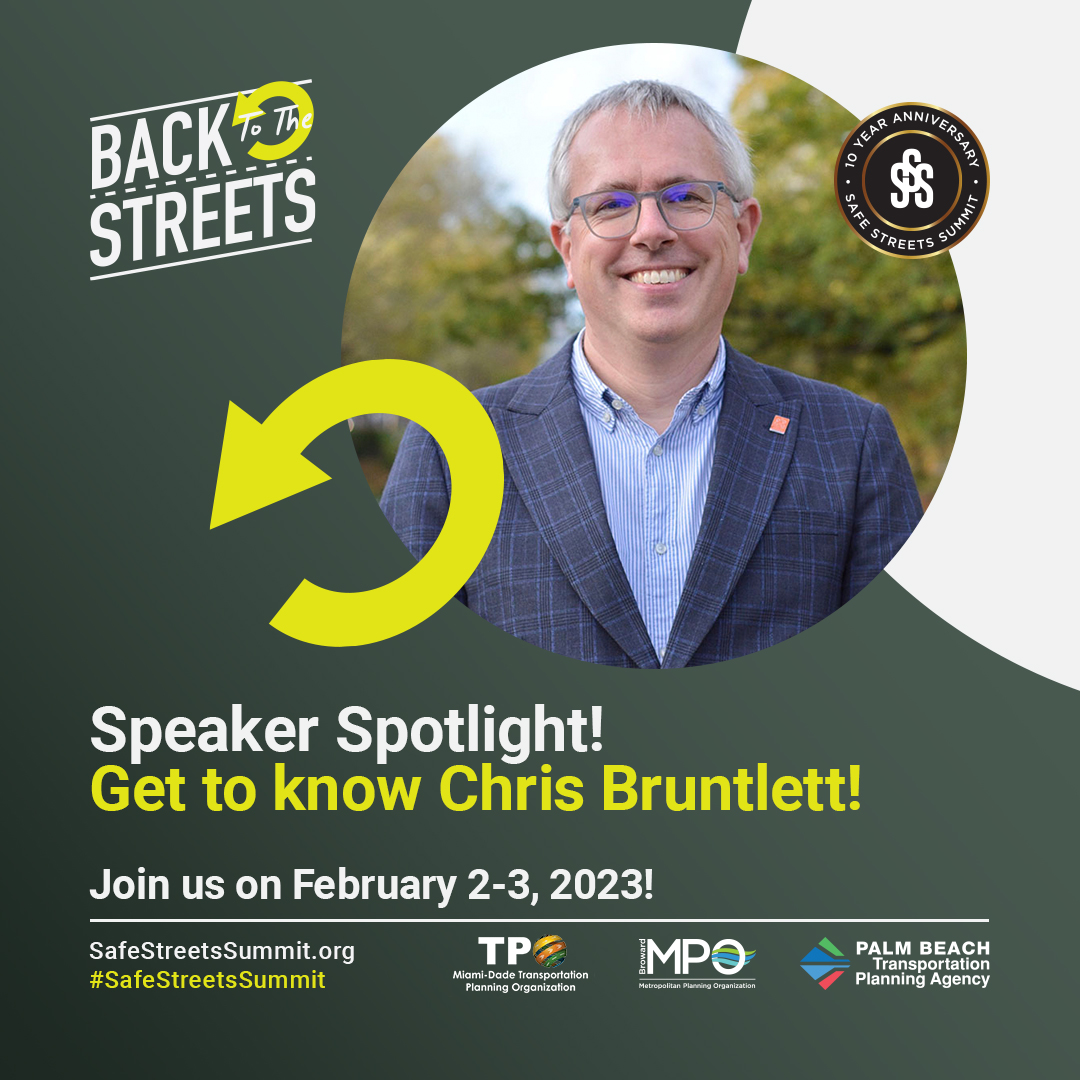 Marketing/Communication Manager, Dutch Cycling Embassy
Chris Bruntlett is the Marketing/Communication Manager at the Dutch Cycling Embassy, a public-private partnership representing the best knowledge and experience from the Netherlands. Chris is author of the book, "Building the Cycling City: The Dutch Blueprint for Urban Vitality" and uses his passion for sharing lessons with cities wishing to follow in their footsteps and become better places to live, work and cycle. Chris will be leading an in-depth workshop sponsored by EXP on February 2nd, which will be open to all Summit registrants.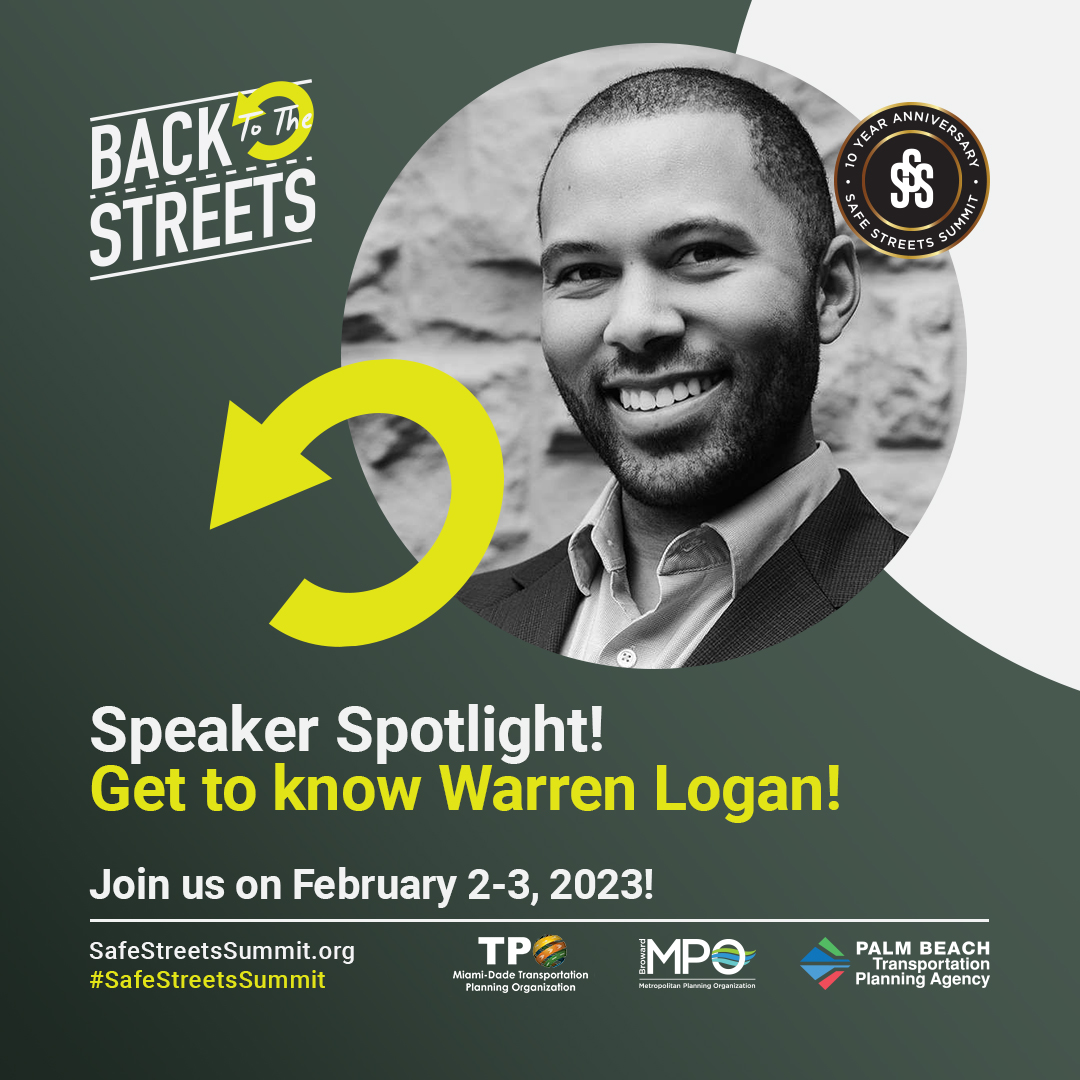 Principal Advisor, Progress Public Affairs
Warren is a government affairs expert and city planner who excels at creating collaborative relationships between government leaders, neighborhood stakeholders, and private actors. He has worked in multiple levels of government, including local and county Bay Area agencies, and has actively contributed to regional, state, and federal policy-making efforts. Warren holds a Master's Degree in City and Regional Planning from UC Berkeley.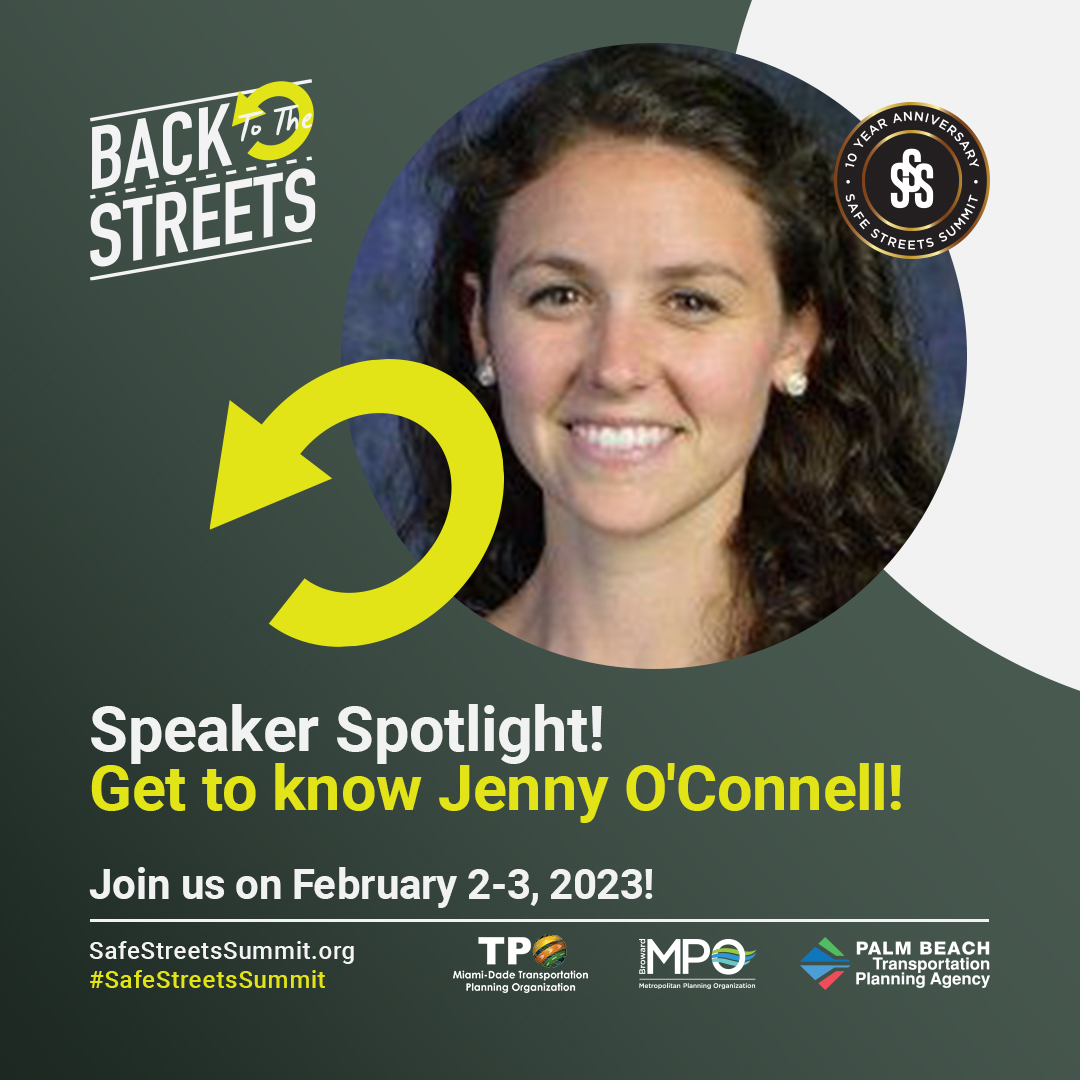 Senior Program Manager, National Association of City Transportation Officials (NACTO)
Jenny O'Connell is a Senior Program Manager who manages the NACTO's Road Safety & Vision Zero work and focuses primarily on speed management through speed limit reductions and arterial street redesigns. Jenny has also supported pandemic response work, managing NACTO's first-ever grant-making effort, which provided funding to 10 cities working directly with community-rooted partners to implement Streets for Pandemic Response & Recovery projects.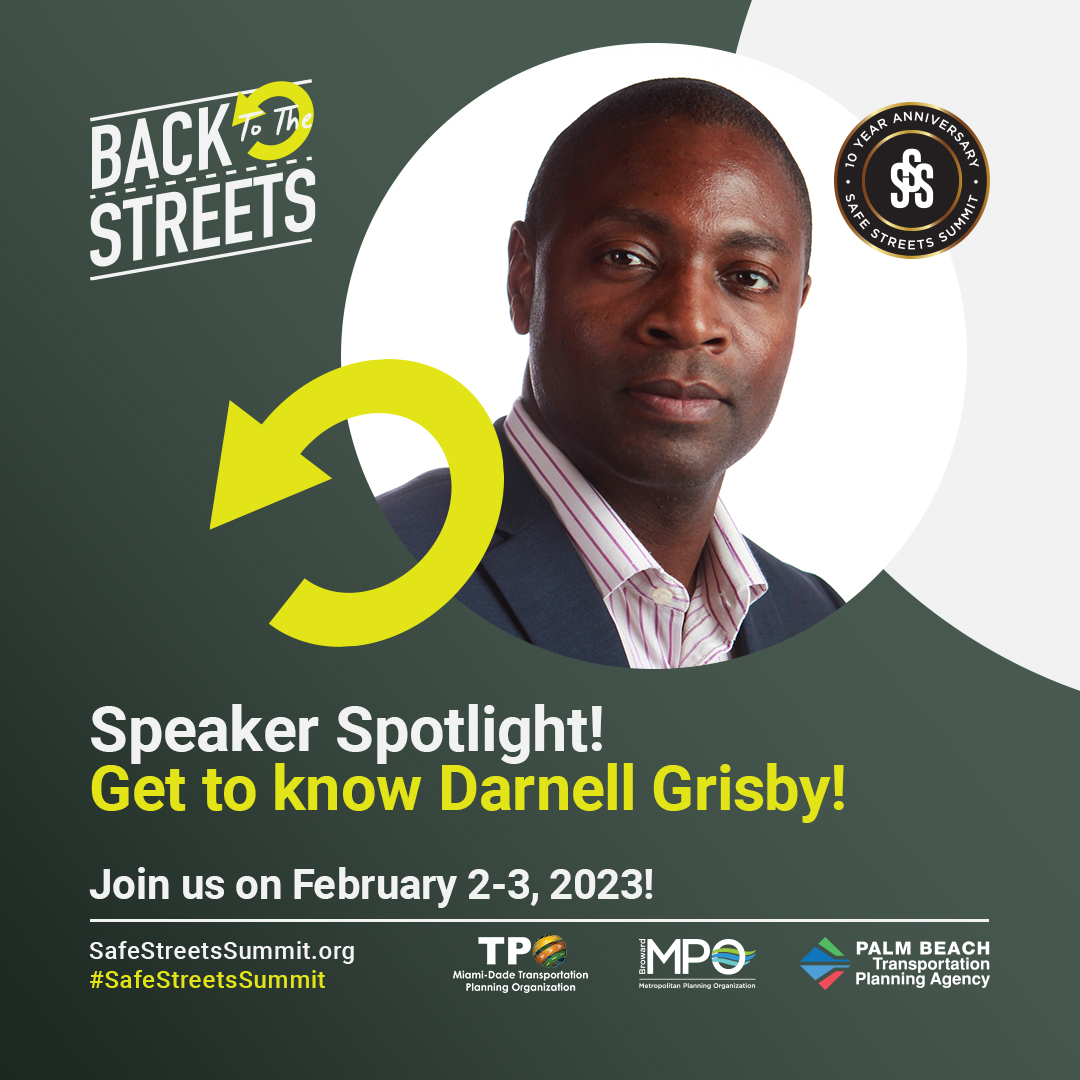 Senior Vice President, Clean Vehicle Assistance Program, Beneficial State Foundation
Darnell Grisby currently serves as a Senior Vice President at Beneficial State Foundation, where he leads the Clean Vehicle Assistance Program. He is a national thought leader in transportation policy and the mobility justice movement. He has deep expertise in transportation policy and funding, anti-racist initiatives, housing affordability, transit-oriented development, and the intersection of transportation and housing finance. Darnell was recently appointed by California Governor Gavin Newsom to serve a four-year term on the California Transportation Commission, which programs and allocates funds for the construction of highway, passenger rail, transit, and active transportation improvements throughout California.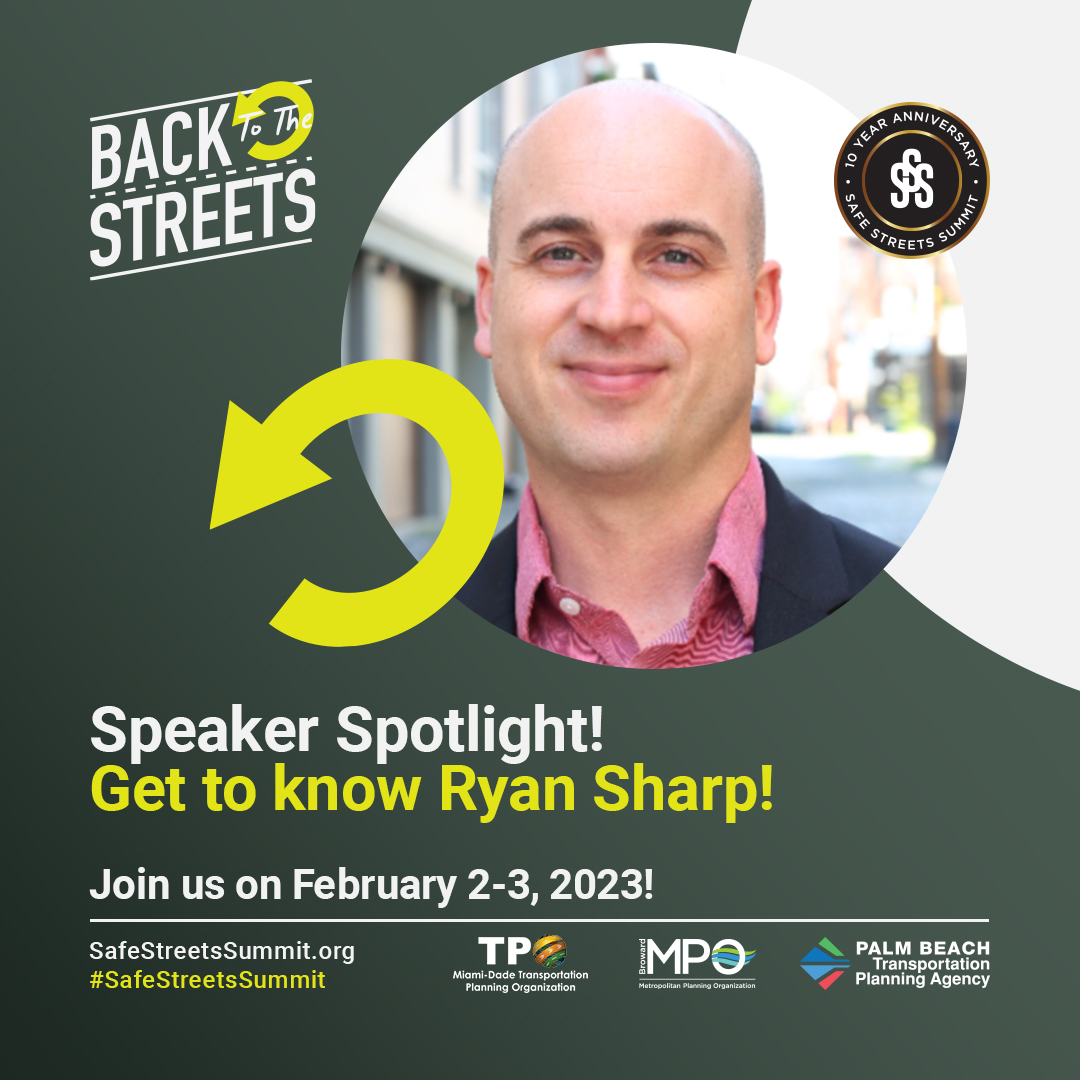 Director of Transportation and Parking, City of Hoboken, New Jersey
Ryan Sharp currently serves as the Director of Transportation and Parking for the City of Hoboken, New Jersey. Ryan oversees Hoboken's award-winning Complete Streets and Vision Zero Programs, which have received national notoriety after nearly six consecutive years without a traffic death. Ryan is a former resident of Miami and graduate of Florida International University.
Thank you to our Sponsors!
---
Platinum
---
---
Gold
---


---
Silver
---
---
Bronze
---