Let's Go Walking to School! Event
From October 30, 2019 7:00 am until October 30, 2019 10:00 am
This year, the Broward MPO is partnering with Broward County Public Schools to combine the MPO's annual Let's Go Walking! event with Broward Schools' annual Walk to School Day. This event will take place at Annabel C. Perry PreK-8 (located at 6850 SW 34th Street, Miramar, FL 33023) and celebrates the only Broward School to be awarded a Safe Routes to School grant this year!
For more information on Let's Go Walking to School!, visit https://www.browardmpo.org/index.php/let-s-go-walking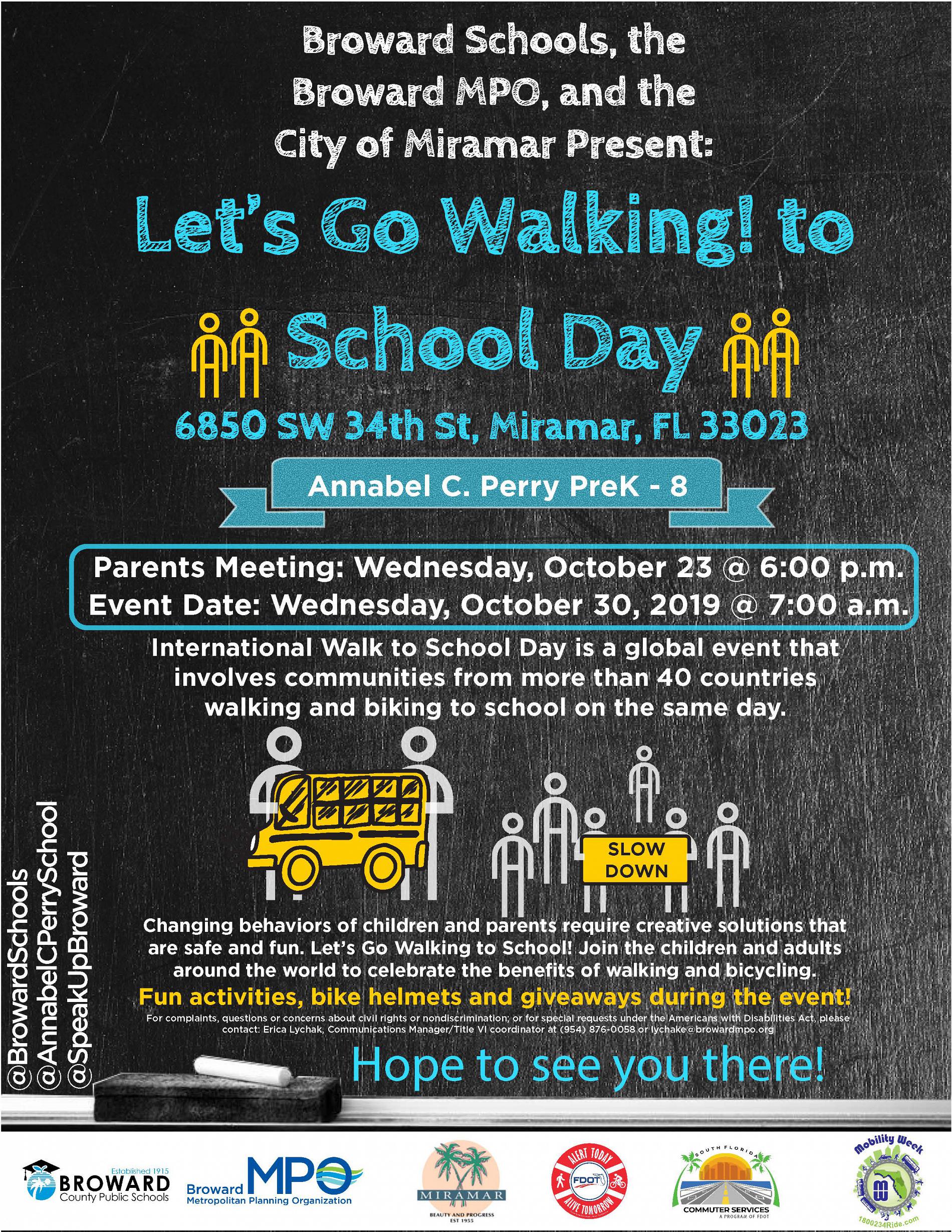 For More Information
Please contact Stephanie Garcia at (954) 876-0065 or garcias@browardmpo.org to learn more about the Broward MPO and what they are working on in your community.