Project Description
The Sunrise Mobility Hub location was selected for a Master Plan to identify appropriate near-term MPO investments and long-term implementation strategies, based on its future role in the transit network and recent development and redevelopment activity that will impact future mobility needs.
The Sunrise Mobility Hub Master Plan reflects the following intentions of the Mobility Hubs initiative, which are both regional and local in scope.
REGIONAL / COUNTYWIDE
Promote a variety of transportation choices that are convenient
Promote visibility and equity of alternative modes
Focus on locations where modes can seamlessly converge
Improve access to employment
Increase access to shops and amenities
Strengthen the social fabric
LOCAL / MOBILITY HUB VICINITY
Invest in near-term priorities
Provide safe access to the multimodal network
Increase usage and visibility of the multimodal network
Activate the public realm
Align with local priorities
Support long-term strategies
Coordinate planning/design needs with 2045 Metropolitan Transportation Plan
Support mobility-friendly policies and standards for all users
Identify appropriate phasing
Formalize sponsor/partner commitments
General Location Map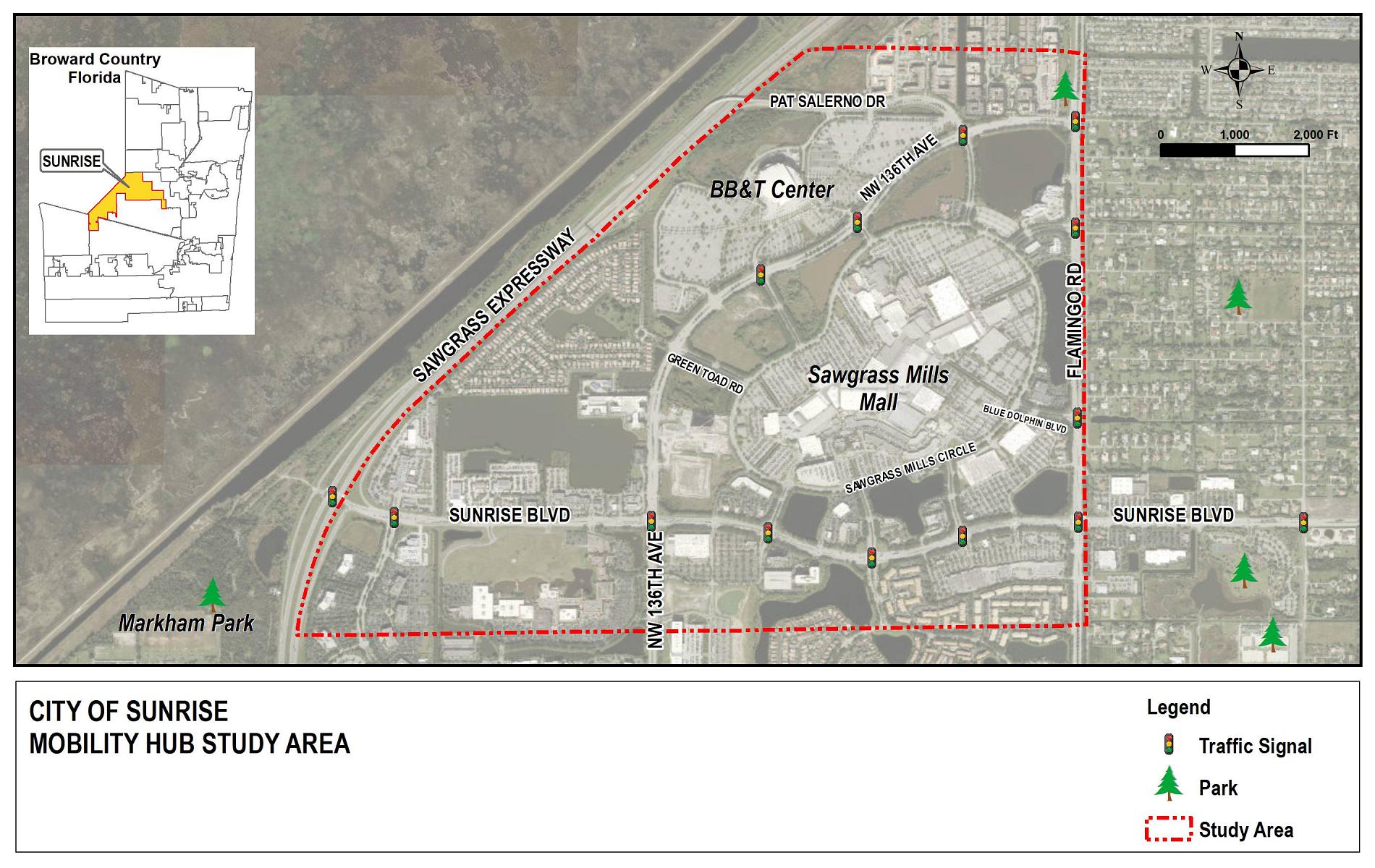 Resources and Documents
No additional information available.
For More Information
Please contact Paul Calvaresi at calvaresip@browardmpo.org or (954) 876-0037 to learn more about the Broward MPO and what they are working on in your community.