Project Description
The Broward MPO 2035 Long Range Transportation Plan identified the area within Pembroke Pines near the intersection of Pines Boulevard (SR 820) and 103rd Avenue (one block west of the intersection of Pines Boulevard and Palm Avenue adjacent to the City Center development) as a Mobility Hub. The Broward MPO allocated funding for a Mobility Hub Master Plan which is currently underway.
The Master Plan will produce site-specific work to further the Mobility Hub planning, design and implementation of improvements within the project area.
General Location Map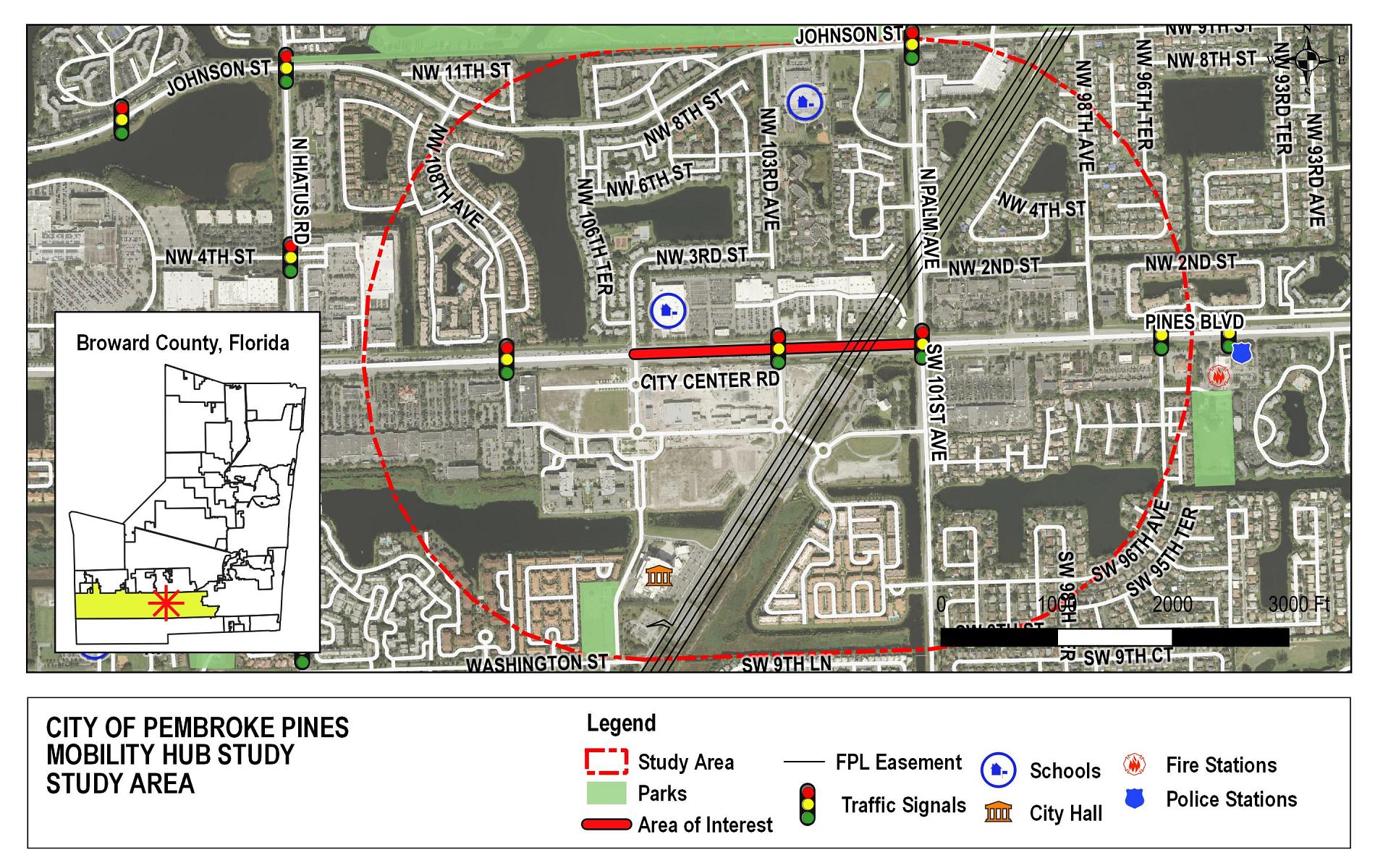 Resources and Documents
City of Pembroke Pines Joint Advisory Board Workshop - November 8, 2018
City of Pembroke Pines Economic Development and Planning and Zoning Board - November 10, 2019
For More Information
Please contact Chadwick Blue at bluec@browardmpo.org or (954) 876-0051 to learn more about the Broward MPO and what they are working on in your community.