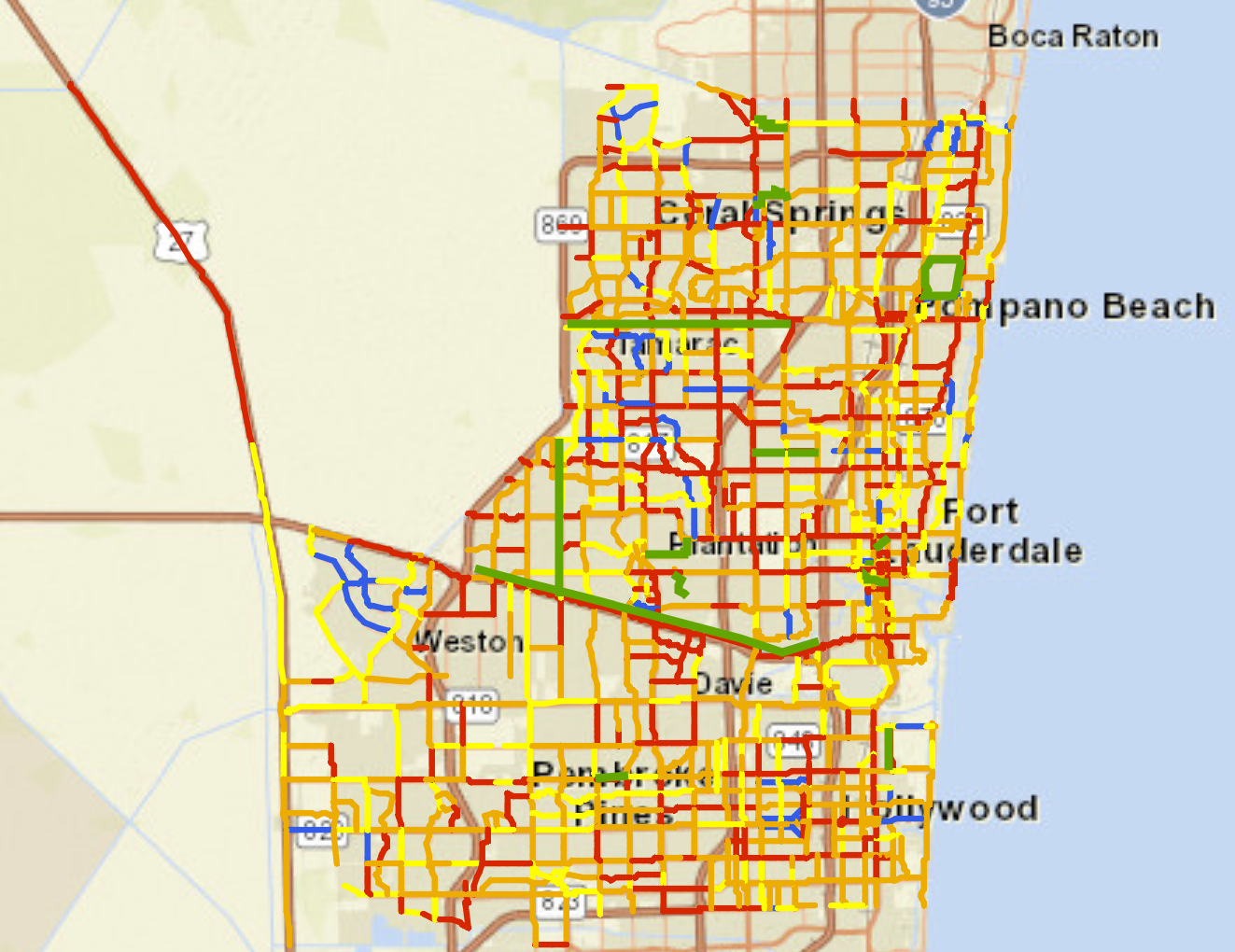 The Broward MPO Interactive Bike Map is now available! With this new and improved bike map, you have the opportunity to zoom in to your community, identify the areas you'd like to bike around, and plan your route depending on your level of experience and comfort. Some of the key factors that play into the suitability rating for each path include traffic volumes, speed limits, number of travel lanes and type of bicycle facility. It's the perfect resource to help plan your weekend bike route for you and your family and explore somewhere from the pleasure of two wheels.
To view the Interactive Bike Map and to get started on planning your next ride, visit https://browardmpo.maps.arcgis.com/apps/webappviewer/index.html?id=37e455c3e5554ca6b9ac34f5b59d31c1.
For more information on the Broward Complete Streets Initiative, visit https://www.browardmpo.org/major-functions/complete-streets-initiative.
For More Information
Please contact Stephanie Garcia at (954) 876-0065 or garcias@browardmpo.org to learn more about the Broward MPO and what they are working on in your community.