The MPO's Complete Streets and other Localized Initiatives Program (CSLIP) provides funding for small local transportation projects that will improve the safety and mobility for all transportation users in Broward. This competitive grant program can fund projects such as (but not limited to): complete streets projects, traffic calming and intersection improvements, ADA upgrades, mobility hubs, bus shelters, bike racks and technology advancements such as transit signal priority and traffic control devices.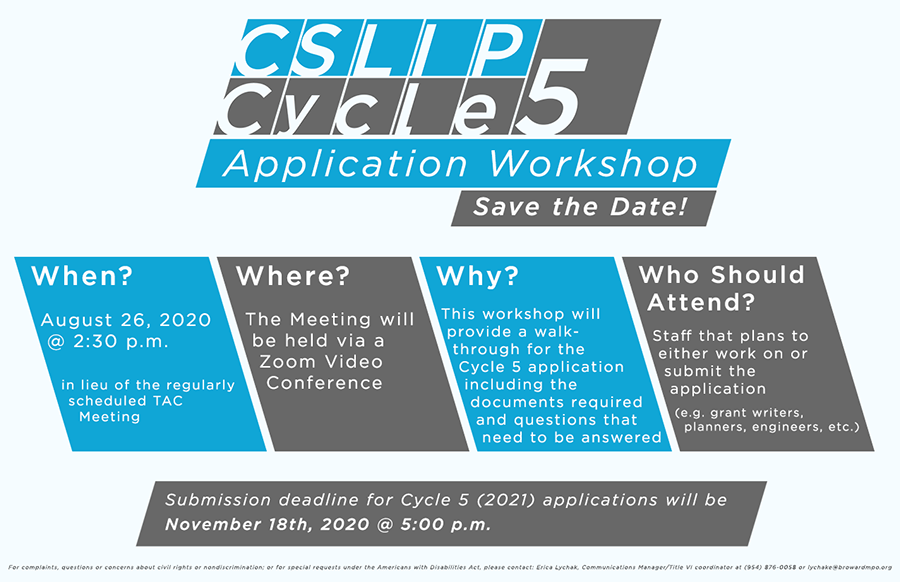 Register in advance for this webinar by clicking here
CSLIP Updates
Please note that FDOT will no longer be constructing off system projects.

CSLIP Cycle 4 applications are now closed. MPO staff are working on the preliminary review and evaluation process.
The list of programmed/funded projects from CSLIP Cycle 3 is now available under the "Past Awards" tab.
Eligible Recipients

For More Information
Please contact Conor Campobasso at campobassoc@browardmpo.org or (954) 876-0054 to learn more about the Broward MPO and what they are working on in your community.