Project Description
The Broward MPO has allocated $1 million dollars to advance the Hollywood Boulevard / State Road 7 (SR7) study recommendations into design and construction. The Hollywood Mobility Hub study was completed in January 2018. The recommendations include a combination of safety, transit, and pedestrian connectivity elements at the intersection of Hollywood Boulevard and SR7 and the surrounding area.
The Hollywood Mobility Hub improvements will include bus shelters, pedestrian-scale lighting, pedestrian and bicycle connections to the neighborhoods, and other transit amenities. This project will complement other investments such as FDOT's roadway expansion along SR7 and the City of Hollywood's linear park north of the Mobility Hub location.
As of October 2020, our partners at the City of Hollywood have hired a design firm to work on this project. Project design is currently underway and construction is anticipated to start in the Summer of 2022.
General Locations Map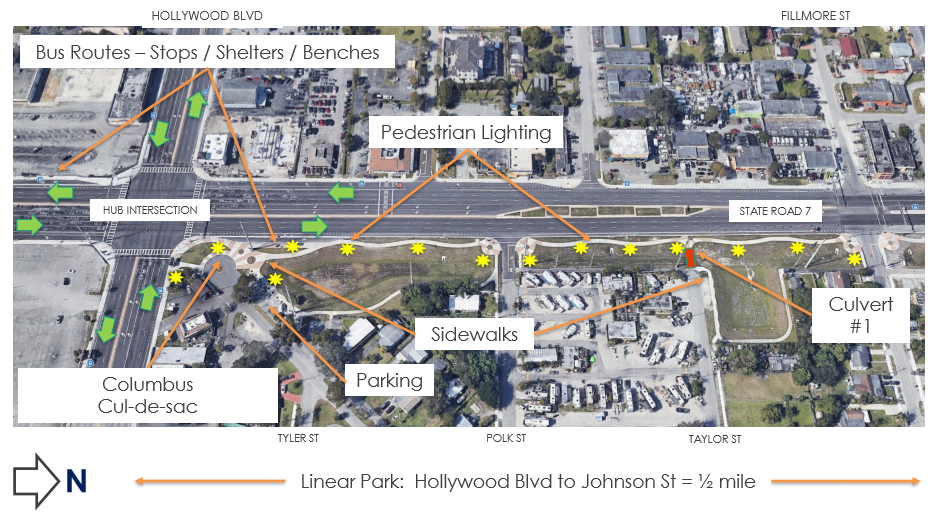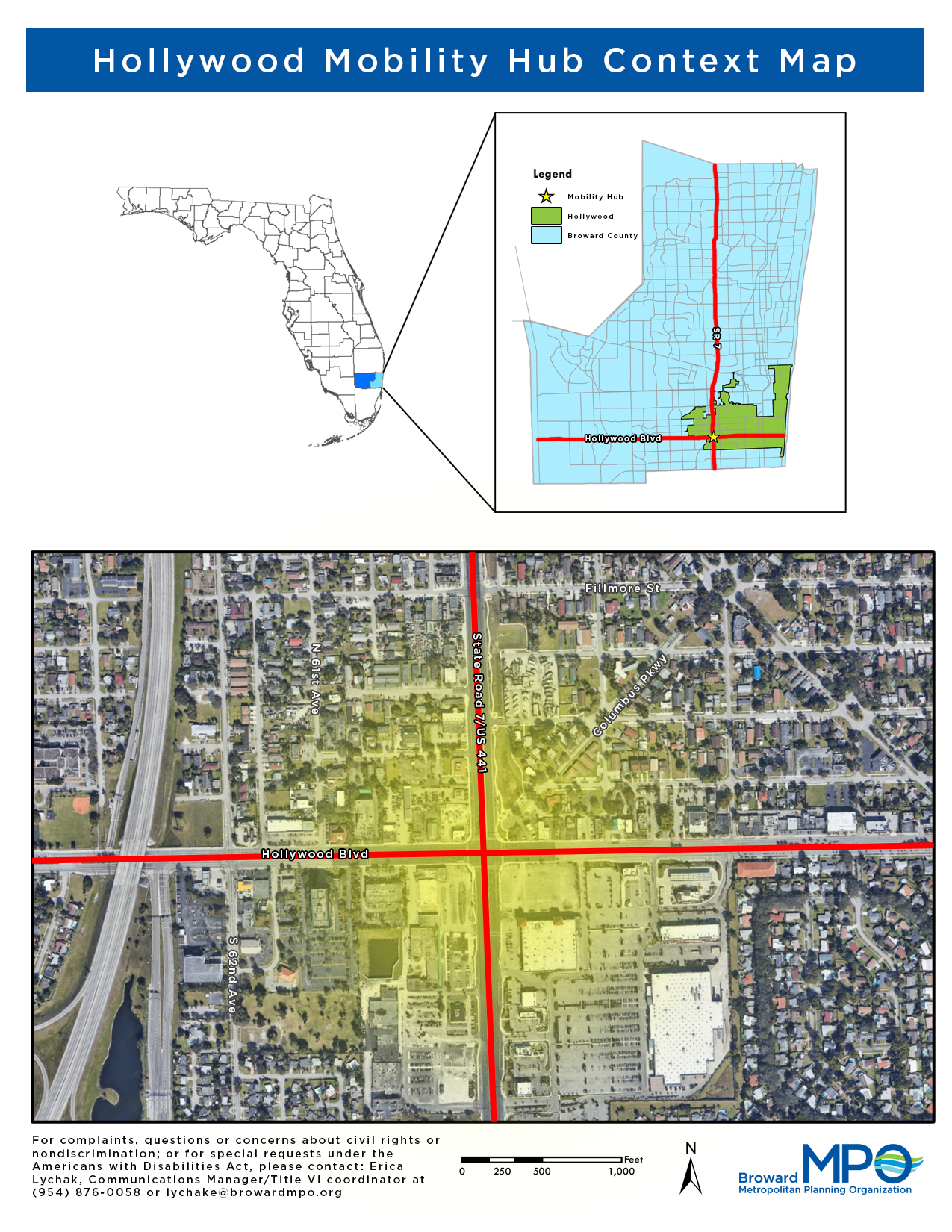 Resources and Documents
For More Information
Please contact Chadwick Blue at bluec@browardmpo.org or (954) 876-0051 to learn more about the Broward MPO and what they are working on in your community.