Project Description
The Broward MPO 2035 Long Range Transportation Plan identified the area within Coral Springs near the intersection of University Drive and W. Sample Road as a Mobility Hub. The Broward MPO allocated funding for a Mobility Hub Master Plan which is currently underway.
The Master Plan will produce site-specific work to further the Mobility Hub planning, design and implementation of improvements within the project area.
General Location Map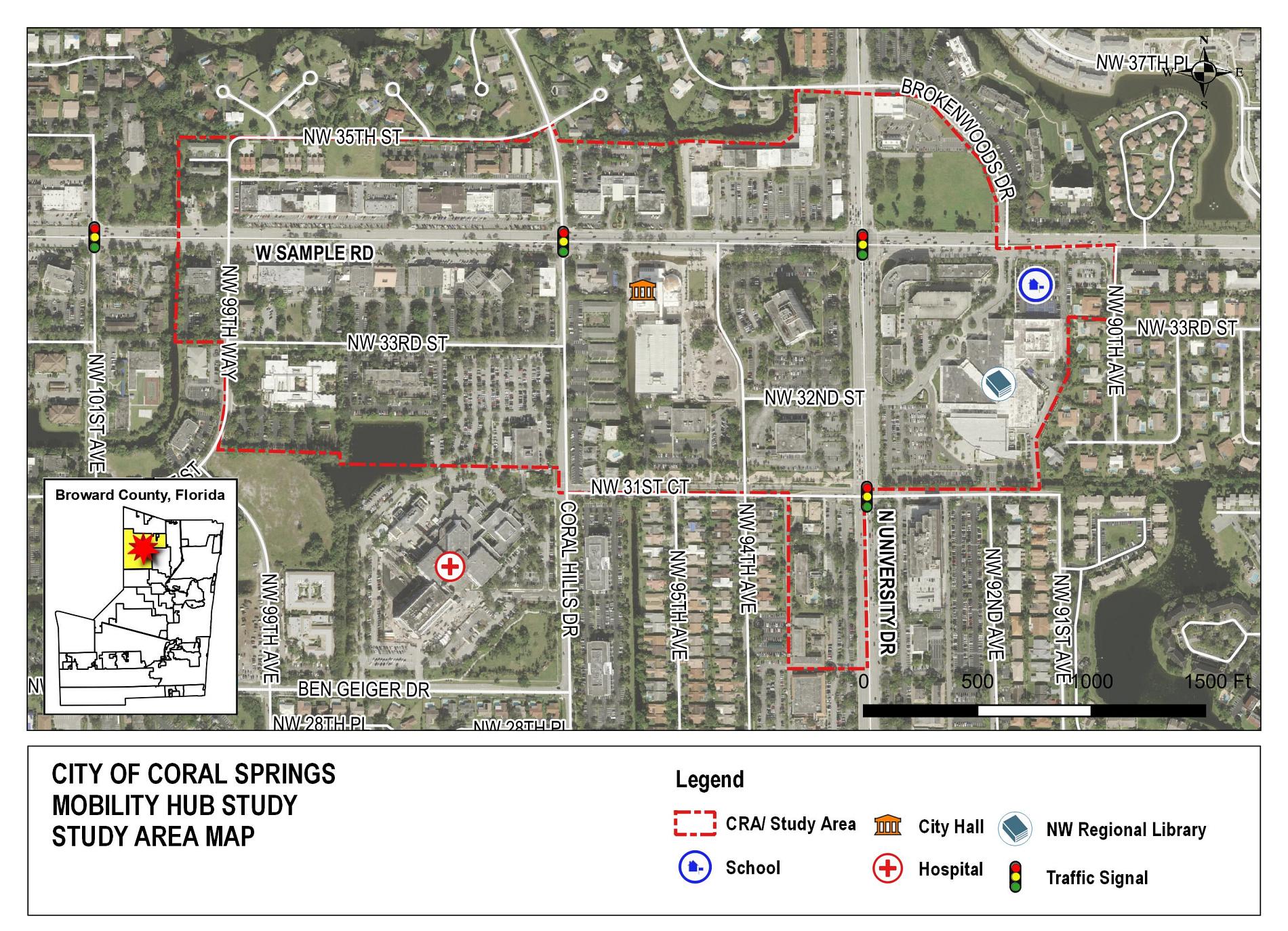 Resources and Documents
Meetings
City of Corals Springs Traffic Management Team Meeting – July 24, 2020
For More Information
Please contact Chadwick Blue at bluec@browardmpo.org or (954) 876-0051 to learn more about the Broward MPO and what they are working on in your community.