Project Description
The Broward MPO 2035 Long Range Transportation Plan identified the area within Coral Springs near the intersection of University Drive and W. Sample Road as a Mobility Hub. The Broward MPO allocated funding for a Mobility Hub Master Plan which was completed November 20, 2020.
The Master Plan produced site-specific work to further the Mobility Hub planning, design and implementation of improvements within the project area.
The Coral Springs Commission passed a resolution of support for the Mobility Hub Master Plan on April 7, 2021.
General Location Map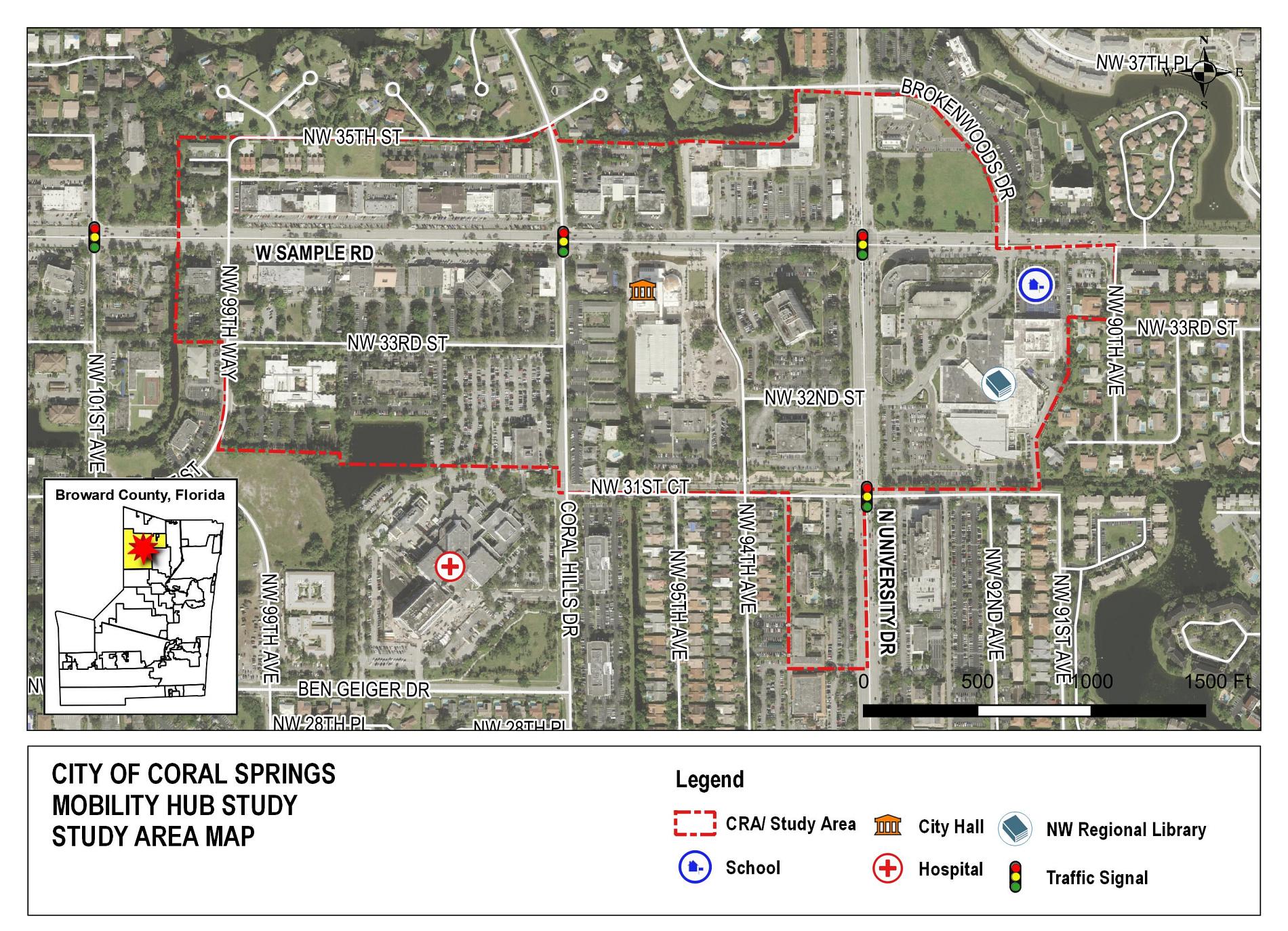 Resources and Documents
Meetings
City of Corals Springs Traffic Management Team Meeting – July 24, 2020
For More Information
Please contact Chadwick Blue at bluec@browardmpo.org or (954) 876-0051 to learn more about the Broward MPO and what they are working on in your community.