Overview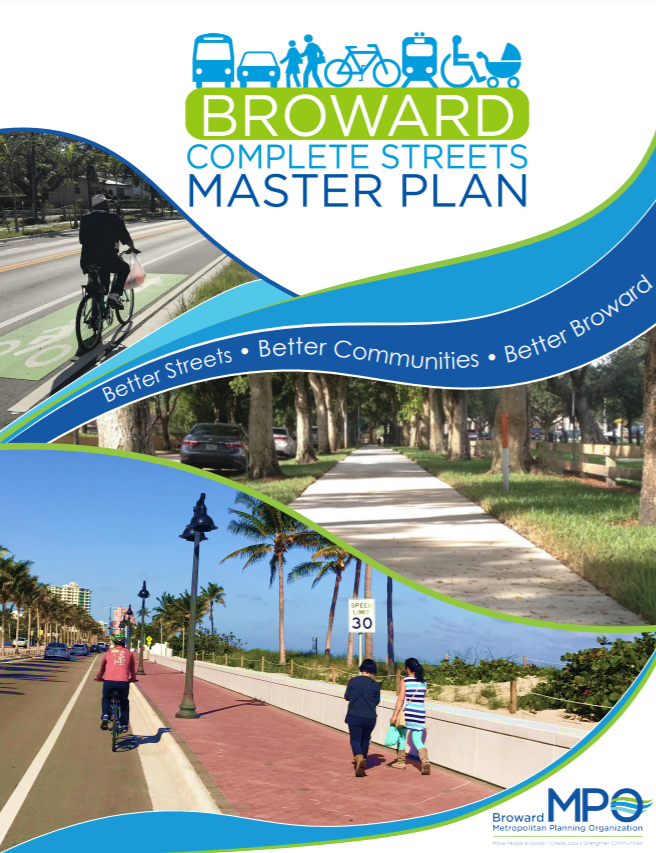 The MPO has developed the Broward Complete Streets Master Plan (CSMP) to guide future investments by creating a prioritized list of projects based on technical, data-driven analysis and community input. Feedback from Broward residents and partners is key to developing a list of projects that meet the needs of local communities.
How was this Plan put together?
The Master Plan provided opportunities for transportation partners' input throughout the duration of its development such as the Project Advisory Committee (PAC). The PAC was formed as a working group of the Complete Streets Advisory Committee (CSAC) to gain input from the Broward MPO and its partners.
The Master Plan framework included:
A best practices review to identify master plan elements to incorporate into the project development.
A map series prepared using available geographic information systems (GIS) data.
Transportation Network Analysis
Mapping techniques helped to identify problem spots and network gaps.
For More Information
Please contact Stephanie Garcia at (954) 876-0065 or garcias@browardmpo.org to learn more about the Broward MPO and what they are working on in your community.