Project Description
The MPO established the Planning Technical Assistance Program (PTAP) to collaborate with its partner governments in their efforts to plan, prioritize and fund diverse transportation options. The City of Tamarac – ADA Transit Access & Sidewalk Gap Analysis Plan includes the following:
Evaluate bicycle and pedestrian conditions to transit stops throughout the City of Tamarac.
Analysis of transit stops for compliance with the Americans with Disabilities Act (ADA) and considerations of other enhancements to improve quality of service for transit users.
Community engagement with transit users, stakeholders and the public for input and feedback.
Develop recommendations, solutions and countermeasures.
A path forward with funding for implementation of recommendations and improvements.
Anticipated completion date is late 2021.
General Location Map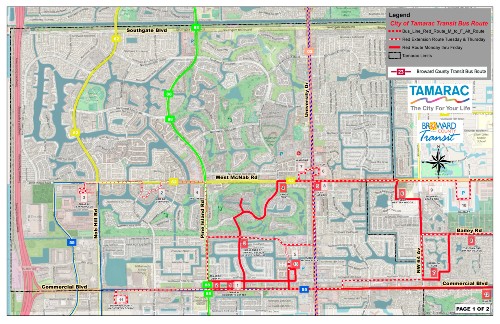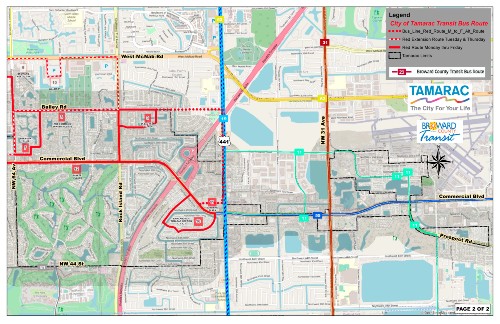 For More Information
Please contact Andrew Riddle at (954) 876-0067 or riddlea@browardmpo.org to learn more about the Broward MPO and what they are working on in your community.