Make Broward Better at Tedder!
From August 26, 2021 6:00 pm until August 26, 2021 7:30 pm
At Highlands Community Center 511 NE 44th St, Deerfield Beach, FL 33064
Posted by Hannah Bourgeois
---
Join us! The City of Deerfield Beach in partnership with the Broward MPO will conduct a workshop to identify ways to improve NE 3rd Avenue with your support. Be part of the transformation by providing comments on potential designs for a Quick-Build pilot project. Let's re-imagine NE 3rd Avenue into a better street together!
Seating capacity is limited. We will take measures to provide a safe and clean environment for you! there will be snacks, water and fun activities after the workshop!
Register Here: https://arcg.is/Ta9H1
Learn more about the BTactical Program here: https://www.browardmpo.org/tactical-urbanism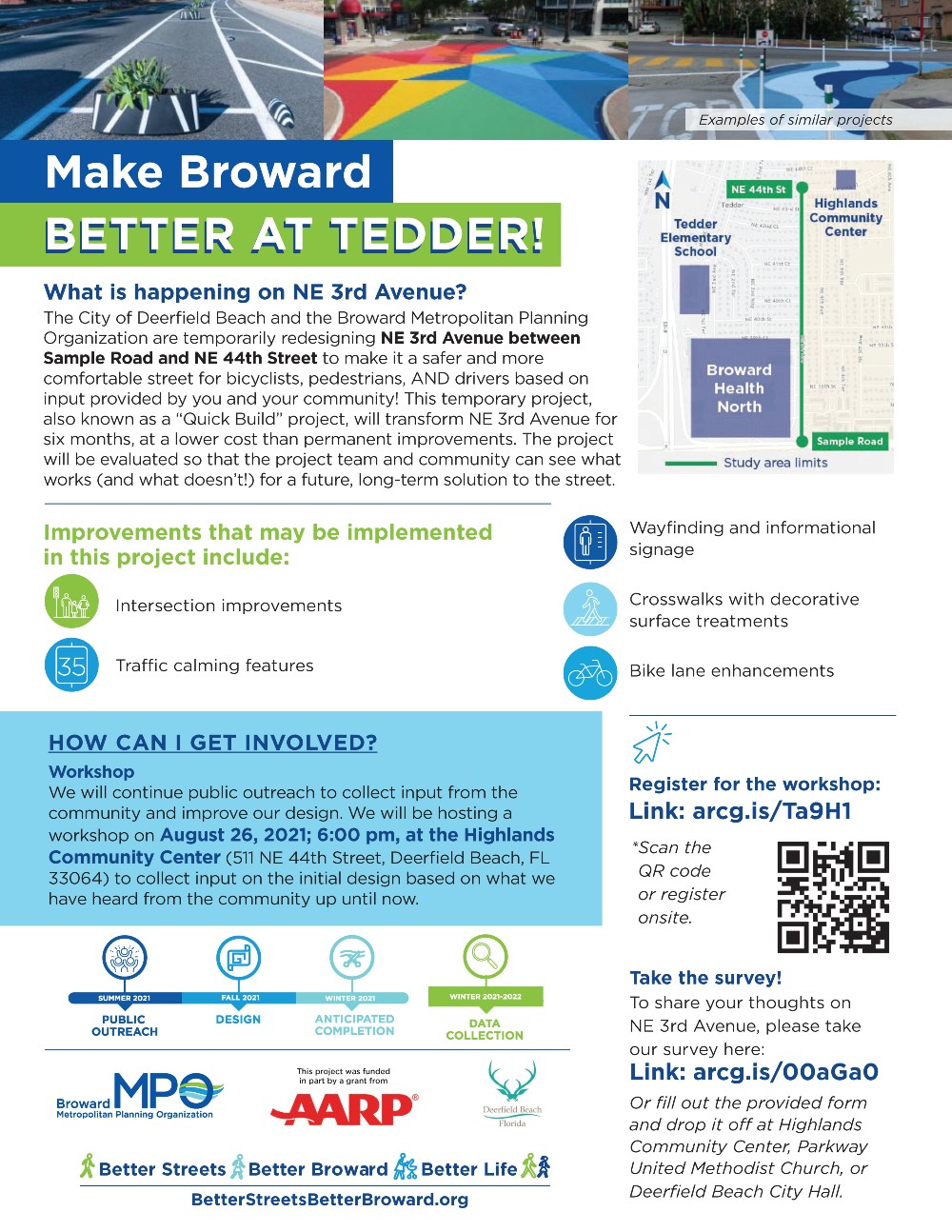 For More Information
Please contact Stephanie Garcia at (954) 876-0065 or garcias@browardmpo.org to learn more about the Broward MPO and what they are working on in your community.