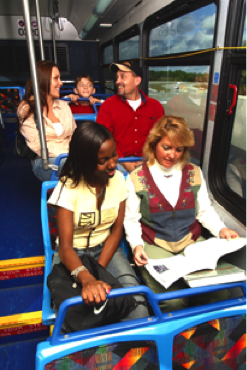 Transportation improvements don't happen overnight. In fact, they can sometimes take years or even decades to become a reality. It takes plenty of foresight to make sure tomorrow's needs are addressed by actions we take today. Let's make sure Broward has a lot to look forward to by making sure our leaders know what we need today. It's important to know what projects are in construction and under study. But it's also important to make the connections for that "last mile" of our trip. The beginning of our "trip" is a very good place to start. You may have heard this before, but it's worth repeating – we begin every trip we take as a pedestrian.
For More Information
Please contact Christopher Ryan at (954) 876-0036 or ryanc@browardmpo.org to learn more about the Broward MPO and what they are working on in your community.