To promote the use of Broward's bicycle facilities, bicycle safety, and the health benefits of active transportation, the Broward MPO organizes annual Let's Go Biking! Events. Cyclists of all ages and abilities are encouraged to participate. In addition to this annual bike ride, the event also features fun activities such as helmet fittings, healthy eating demonstrations, bicycle giveaways and more!
Did you know that the MPO's Let's Go Biking! event was featured in the InTransition Magazine's Taking an Innovative Approach to Public Engagement article? Read the full article here.
---
2020 Let's Go Biking! in the City of Tamarac (Saturday, March 7, 2020)
Bike ride route Map _ City of Tamarac
8 miles bike ride to experience biking facilities in Tamarac (along Nob Hill Road, Cypress Creek Trail and Pine Island Road). These facilities were designed to make it safer for those who drive, bike and walk in City of Tamarac neighborhoods. #LetsGoBiking.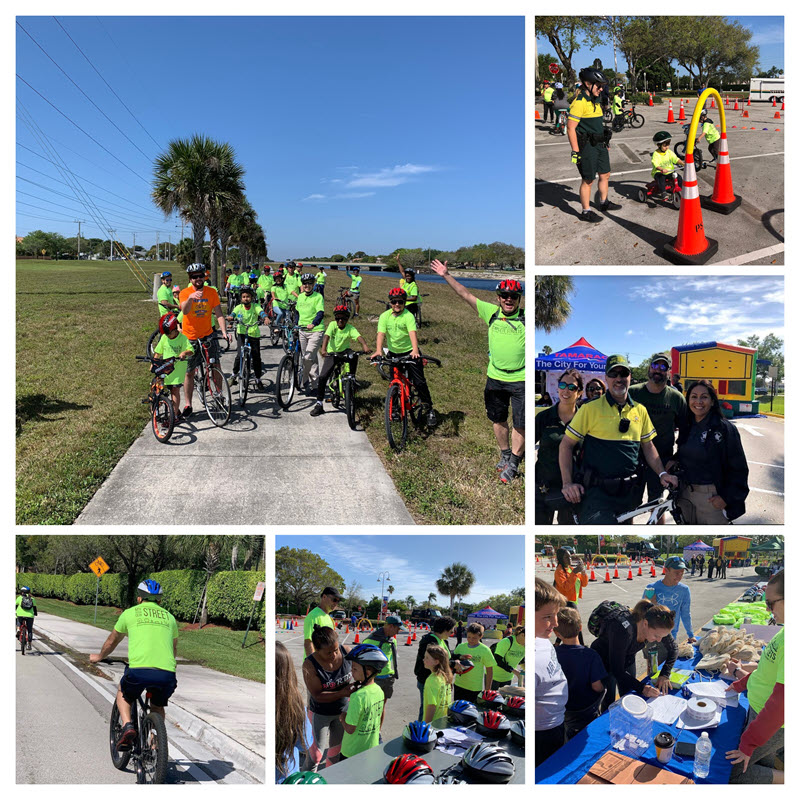 ---
2019 Let's Go Biking! in the City of Oakland Park (Saturday, June 1, 2019)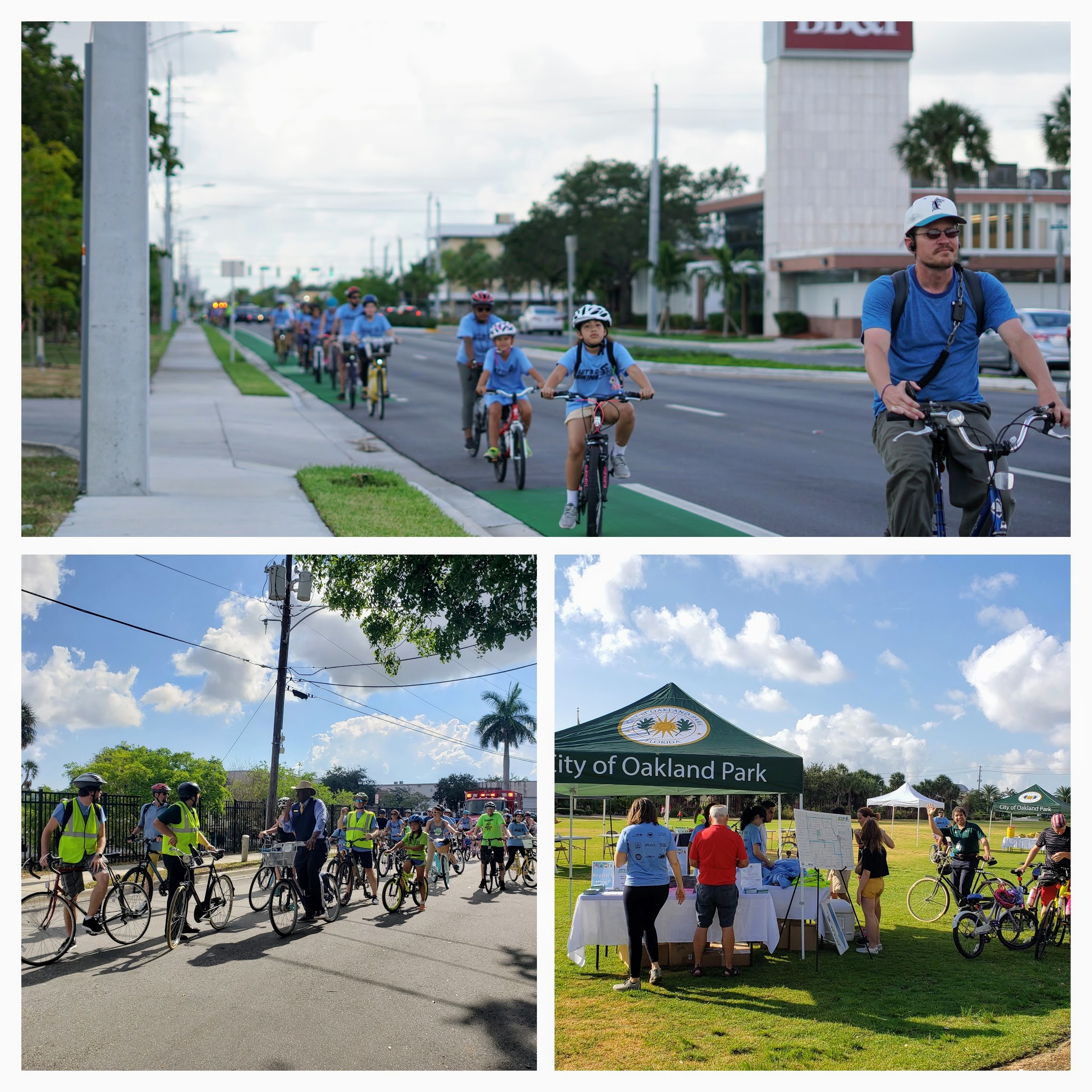 ---
2018 Let's Go Biking! in the Town of Davie (April 7, 2018)
Let's Go Biking! was also featured in the Sun Sentinel. CLICK HERE for the full article.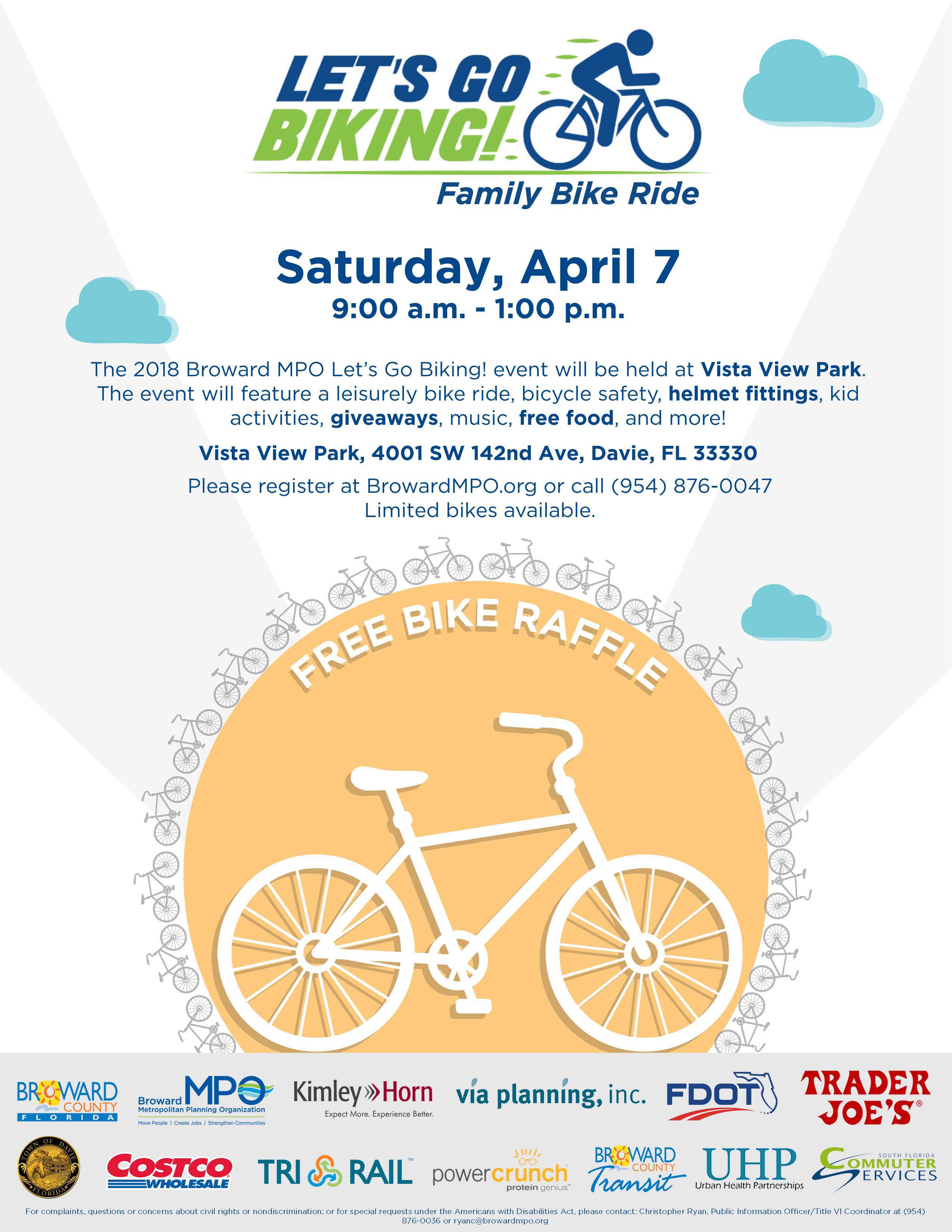 ---
2017 Let's Go Biking! in the City of Pompano Beach (March 19, 2017)
---
2016 Let's Go Biking! in the City of Pembroke Pines (March 6, 2016)
---
2015 Let's Go Biking! in the City of Coconut Creek (March 22, 2015)
---
2014 Let's Go Biking! at the City of Sunrise (March 29, 2014)
For More Information
Please contact Stephanie Garcia at (954) 876-0065 or garcias@browardmpo.org to learn more about the Broward MPO and what they are working on in your community.