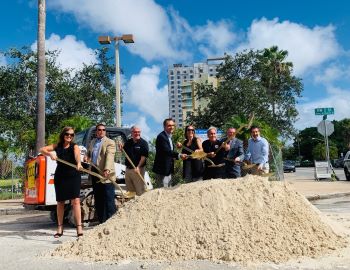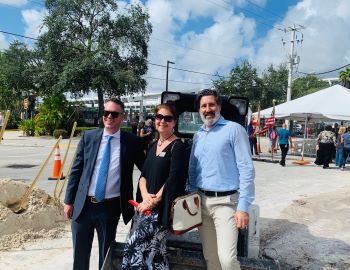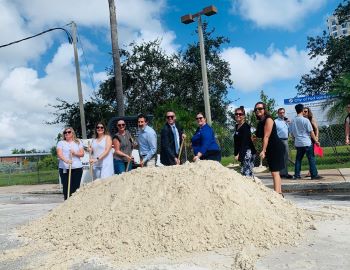 The Downtown Fort Lauderdale Mobility Hub is the first Hub that the Broward MPO has programmed for infrastructure improvements. This Mobility Hub is centrally located in an area that is actively redeveloping because of its close proximity to the downtown business district and government centers. On Friday, September 13, the City of Fort Lauderdale hosted the groundbreaking celebration that kickstarted the construction of Broward's first Mobility Hub. Stay tuned for project picture updates!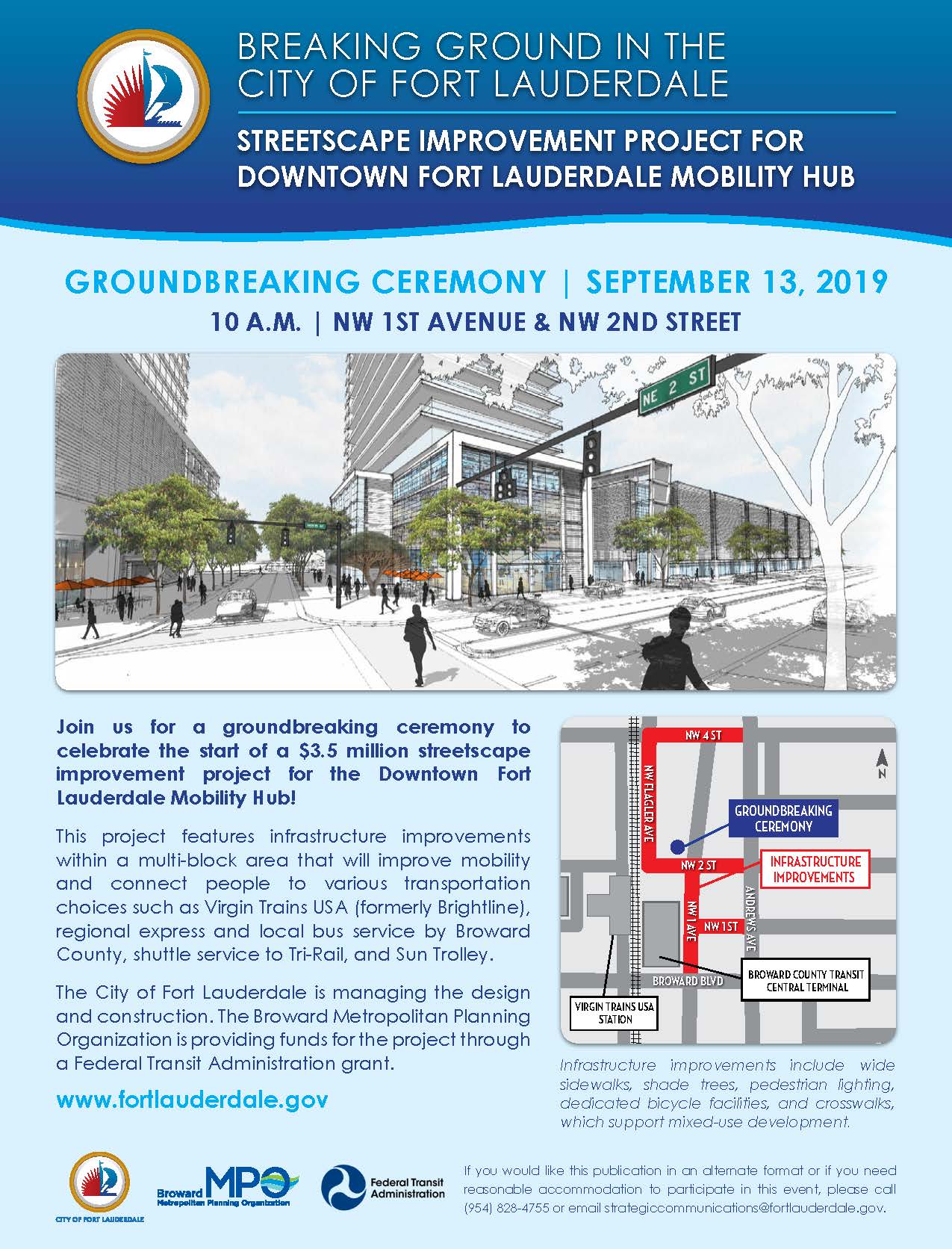 The Downtown Mobility Hub will be a multi-block area that will connect various transportation choices including:
Brightline inter-city passenger rail between Downtown Miami and Orlando
FEC commuter rail passenger rail service
Regional express bus service
Local bus service to points throughout Broward County
Shuttle bus connections to Tri-Rail stations
Sun Trolley community shuttle connections
The purpose of the Downtown Mobility Hub is to built upon the proposed transportation projects by creating infrastructure which is supportive of mixed-use development that emphasizes a pedestrian orientation while being consistent with the City of Fort Lauderdale's vision for the Downtown area.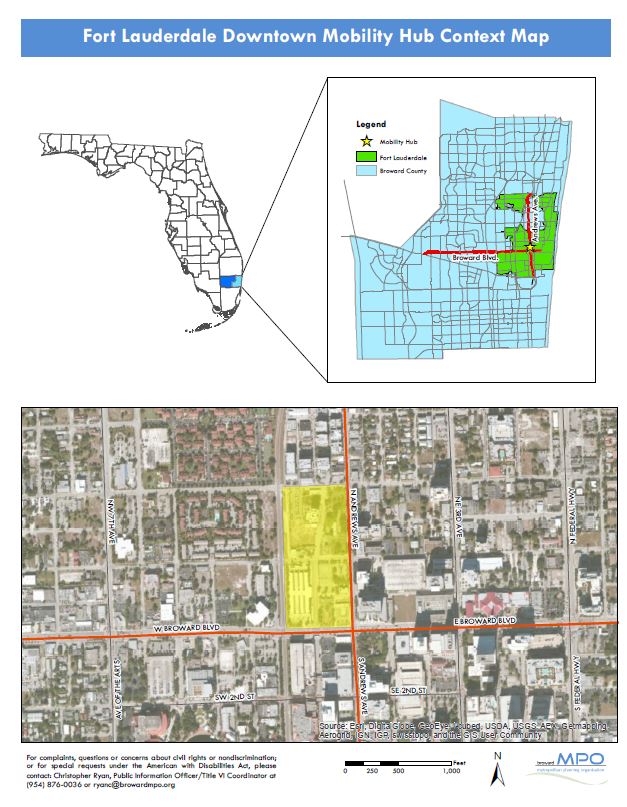 For More Information
Please contact Chadwick Blue at bluec@browardmpo.org or (954) 876-0051 to learn more about the Broward MPO and what they are working on in your community.