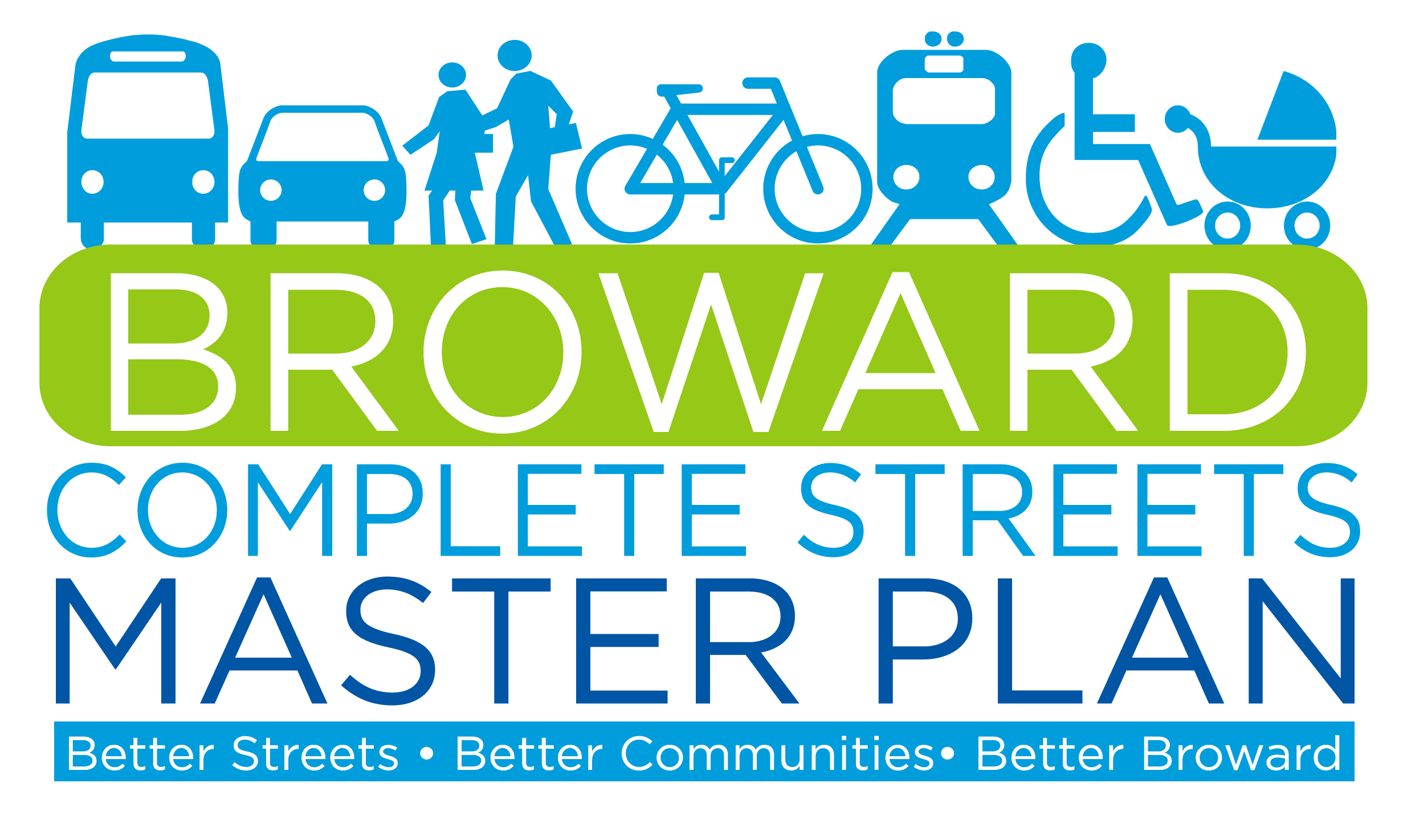 Overview
The Broward Metropolitan Planning Organization (MPO) is an agency responsible for making policy on local transportation issues and deciding how to spend federal money on transportation projects within Broward County. Broward MPO is developing a Complete Streets Master Plan to guide future investments by creating a prioritized list of projects based on technical, data-driven analysis and community input. Complete Streets are streets that are built for all users with an emphasis on pedestrians, bicyclists, and those that access transit. Feedback from Broward residents and partners is key to developing a list of projects that meet the needs of local communities.
Infrastructure Tool Kit
Complete street design treats streets as part of the public realm. The features and cross section elements used in creating the street shape the public realm. Identifying the context first, establishes the general parameters for the cross section. The infrastructure tool kit, introduces streets features (Bicycle and transit facilities, enhancement pedestrian treatments) identified as part of the recommended complete street projects of the Master Plan.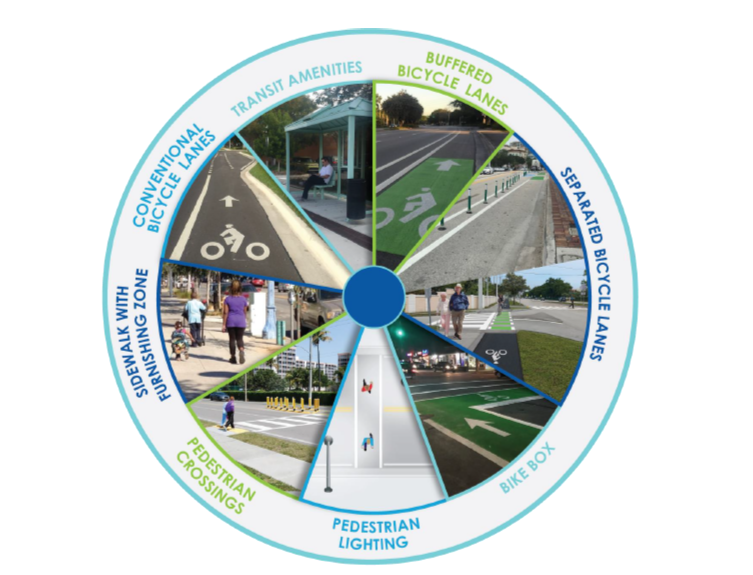 Conceptual Designs
Conceptual design graphics provides visual representation of projects implementation.
Proposed Bike Box Proposed Buffered Bicycle Lane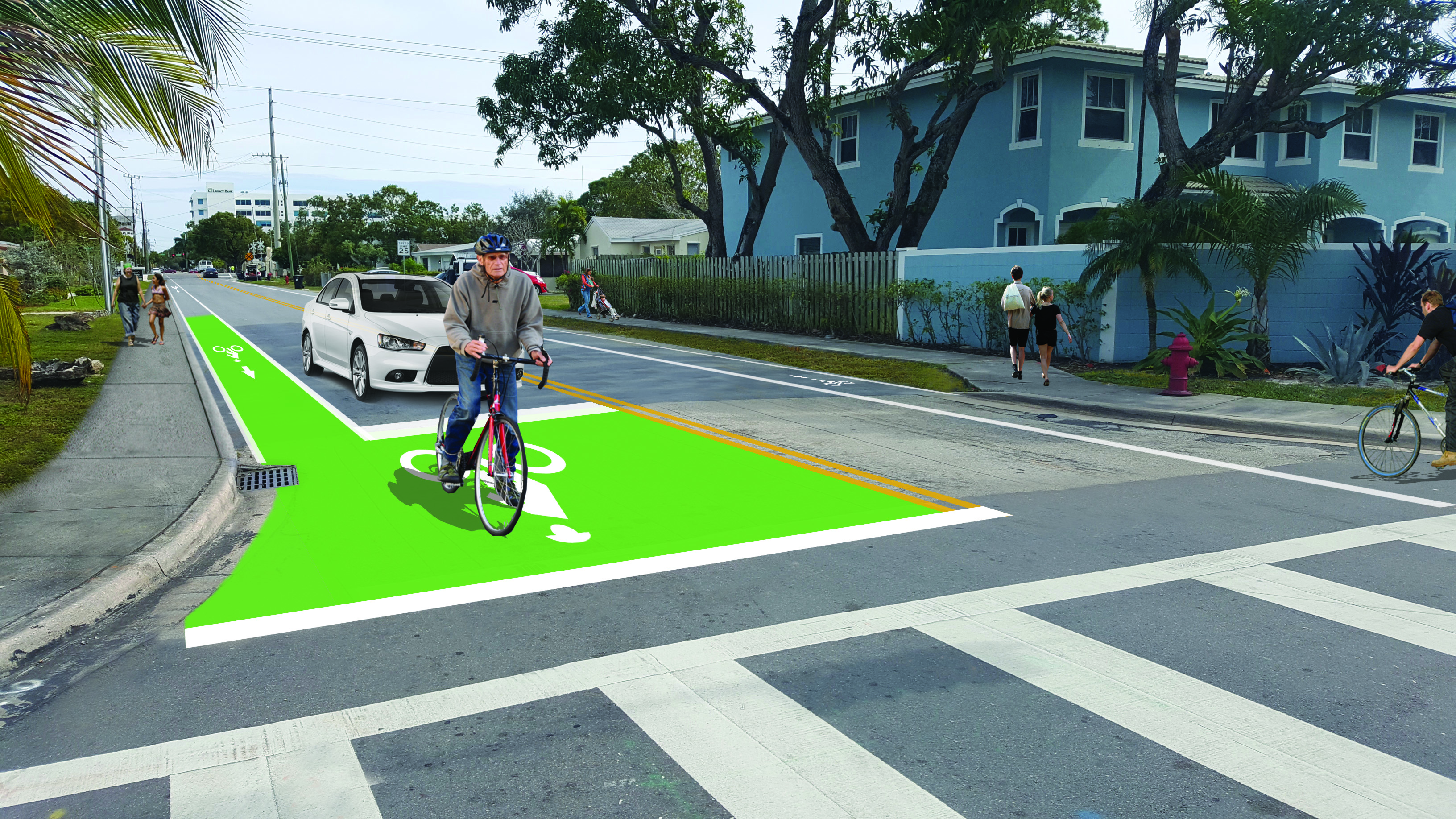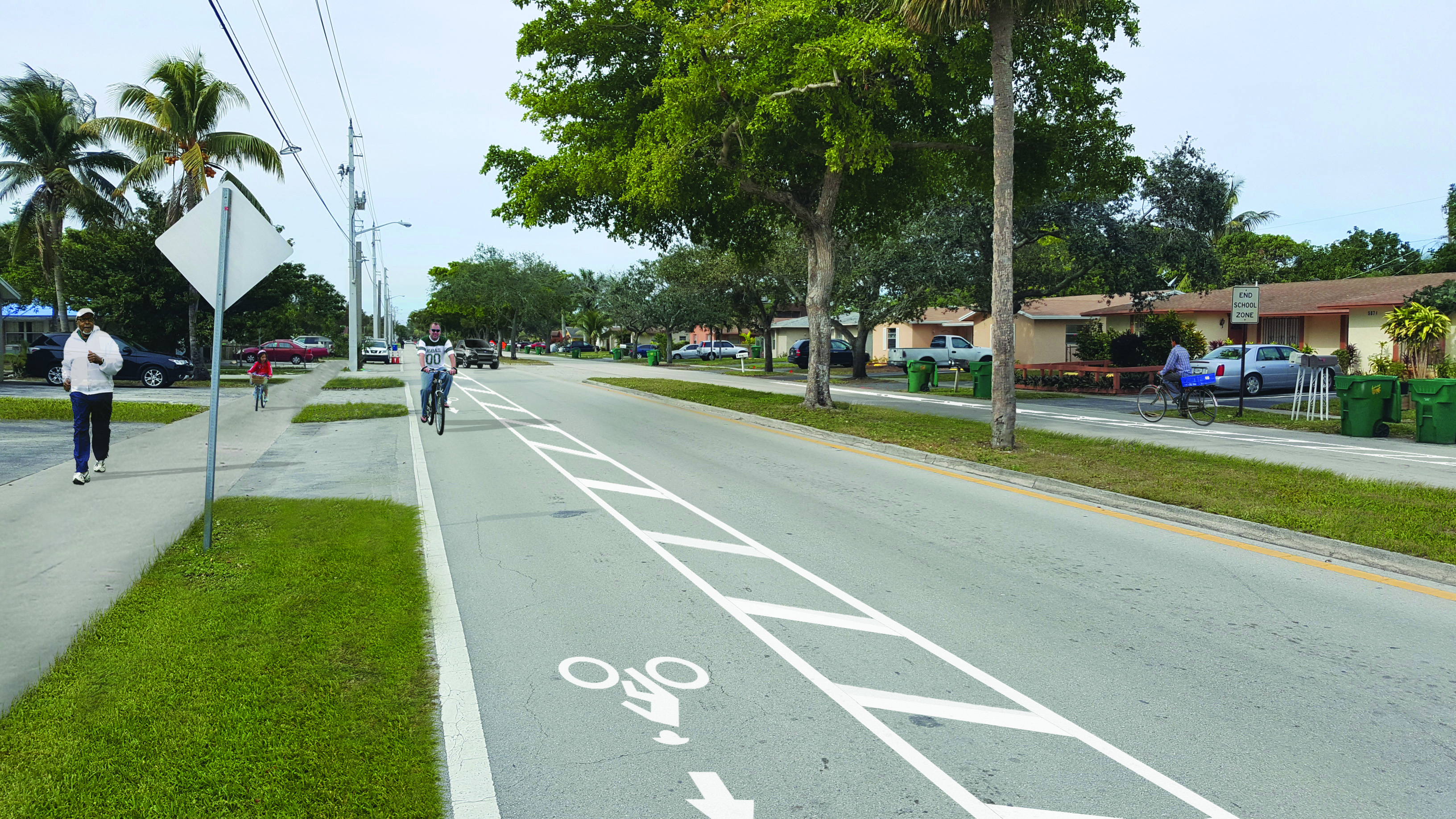 Proposed Conventional Bicycle Lane and Crosswalk Proposed Raised Separated Bicycle Lane and Crosswalk