The Downtown Fort Lauderdale Mobility Hub Construction is Underway!
The MPO is excited to announce the Groundbreaking for the Fort Lauderdale Mobility Hub took place on Friday, September 13! Following completion of the Downtown Mobility Hub, those who live, work, and play in Fort Laudedale will have improved access to various transportation choices such as Virgin Trains USA (formerly Brightline), regional express and local bus service by Broward County, shuttle service to Tri-Rail, and Sun Trolley.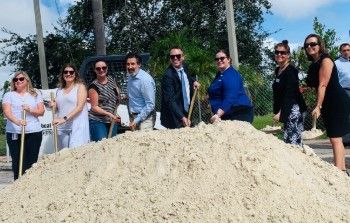 For More Information
Please contact Chadwick Blue at bluec@browardmpo.org or (954) 876-0051 to learn more about the Broward MPO and what they are working on in your community.